All About the .blog Domain Extension
Now, here we have an enticing domain extension that will pique the interest of bloggers, reviewers & YouTubers, gamers, opinion-makers and -sharers, and anyone looking to share their thoughts online.
.blog is one of the most recently introduced gTLDs (generic top-level domain), and has quickly gained a sizable popularity. Well, we can't blame people searching to register the best .blog domain, since it signals immediately that the website would be about blogging or news-sharing.
Should you register a .blog domain for yourself or your business? What are the advantages when compared to the classic gTLDs such as .com, .net, or .org? Let's find out.
What is .blog? When Did It Launch?
.blog is a recently-released gTLD. It was made available in 2016 with the recent release of new domain extensions by ICANN, the Internet Corporation for Assigned Names and Numbers.
In contrast to ccTLDs (country code top-level domains), .blog has no limitation regarding which persons or organizations can register a domain. However, their intended use should be blogging or news-sharing sites, which is not an issue anyway since virtually all registrations are for this purpose.
Who Administers the .blog Domain?
The .blog gTLD is currently administered by Automattic, through its subsidiary of Knock Knock WHOIS There. A fun fact: Automattic has a rich portfolio of online businesses, which also includes WordPress and JetPack. 
However, you can't register a .blog domain directly with Automattic. You need to register it via a domain registration company, like Domain Name Sanity.
Why Should You Register a .blog Domain? What is it Used For?
If you are interested in sharing your thoughts and opinions in a blogging or microblogging way, create and curate news, do reviews on products or services in a particular niche, or create the next personal knowledge management system, the .blog domain is perfect for the task. 
Blogging is nothing new. In the past, however, bloggers were restricted to the will of big blogging providers (e.g. Google's Blogger or WordPress.com) that can decide to stop supporting their service, cut the power, or even ban your content if it doesn't comply with their 'community standards' which are increasingly characterized as censorship.
However, this cannot happen if you register your own .blog domain.
How Popular is the .blog gTLD?
ICANNWiki states that currently there are over 190 thousand .blog registrations. This puts it at the 23rd place on nTLDStats' list for new gTLDs. Of these about 30% are parked, meaning that they are reserved but not connected to a website and don't lead anywhere at the moment.
How Do You Get a .blog Domain?
Registering a .blog domain would be a great choice if you aim to develop a blogging, thoughts-sharing or news-sharing website. If you have plenty to write about a particular topic or domain, this domain will be the right choice for you by providing instant recognizability and attracting visitors that are interested in what you have to say.
Pricing starts at $12.95 (plus taxes) for first year registration, and renews at $34.95 (plus taxes). Here at Domain Name Sanity, we can help you register the best .blog domain for you. Search and register your .blog domain now.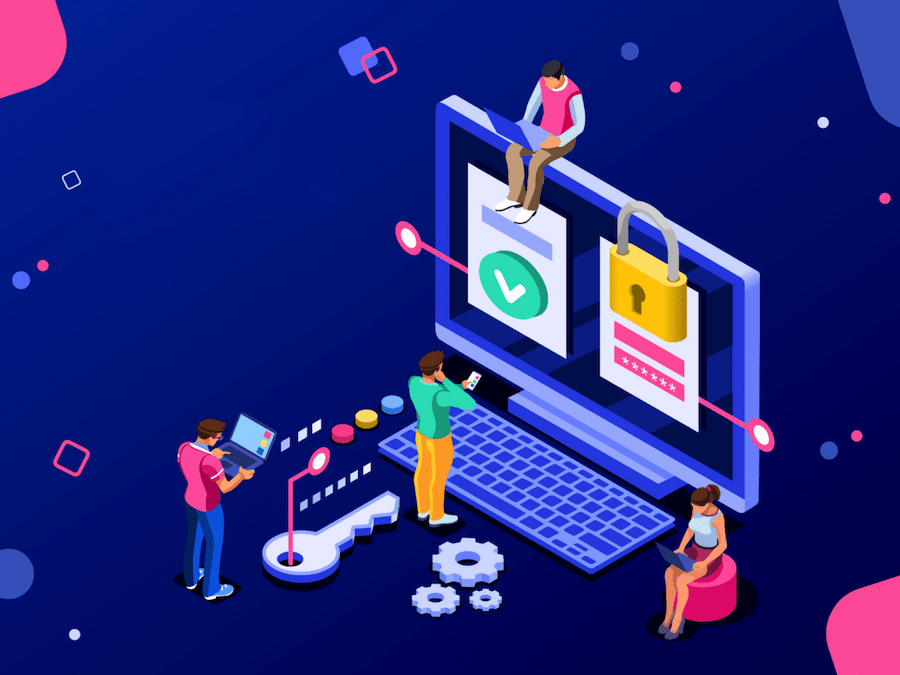 Building a website for your new business or blog is exciting. You'll go through the process of choosing the name and extension, choosing a domain name company to buy it from, creating and designing the website… But how much about the process of registering a domain name are you actually familiar with?
The .io extension became quite popular very quickly. It's a favorite among start-ups, and it's increasingly associated with software developers. In fact, in the tech industry, .io is now considered the domain abbreviation for input/output. But was this the original meaning of the extension?
An A record holds the most essential information about a domain: it contains the IP address associated with that domain. In other words, an A record has the instructions which connect the address of a computer through its hostname. The "A" in this type of record stands for address because it discloses the requested IP address.