Maybe you upped your game and switched to a more SEO-friendly domain to draw more customers to your business. Or you created a new online store or launched a new product, and you want to redirect your clients directly to the products page. Or maybe you've moved some old content to a new page, and you want to make sure that site visitors find their way to the same post they visited before.
In any of these scenarios, you need to know how to redirect a domain. In this guide, we'll go over what it means to redirect a domain (URL redirect), how you can do it, and when you should do it!
Read on to learn how to redirect a domain
What Does It Mean to Redirect a Domain?
Redirecting a domain ensures that despite changes on your website and its format, you won't lose clients. At the same time, redirects can help you ensure that you don't have duplicate content, so you won't lose favor with search engines. If you didn't know already, duplicate content is bad for SEO! Redirecting a domain is a type of URL redirect.
A domain redirect, or a URL redirect, is very similar to forwarding an email. You get an email with the local supermarket discounts, and you – of course – forward it to your mother. You've acted as a human redirect function! In the case of websites, when a visitor tries to visit a website that has been revamped, has a new domain, is under maintenance, or has had its content moved elsewhere, a URL redirect will move them to the right place, i.e. where they want to go or where you want them to go.
So when you redirect a URL, you're basically forwarding the visitor to another address – be it on the same domain or a different one.
For instance, this is why it's important to secure your original domain name, even if you change your website's domain. Your old clients and site visitors may try to reach your website through the familiar, old link, but be faced instead with a new website or domain for sale. Redirecting your old domain to the new one can help you keep your clients in the loop by leading them where they need to go.
How Do I Redirect a Domain?
We will go over two main ways to redirect a domain. The first way is through your domain registration company, the second way is through your web hosting company, and the third way is by using a WordPress redirection plugin.
1. Redirect a Domain Through your Domain Registrar
If you've registered your domain through Domain Name Sanity, you should be able to enable Domain Forwarding through your account. If you have any issues, please contact our 24×7 support team for assistance.
Login to your Account at https://my.domainnamesanity.com and click My Domains.
In the left navigation, click "Domain Forwarding"

Tick the box to "Enable Domain Forwarding", enter the URL that you want the domain to forward to in the box, then click "Set Domain Forwarding"

That's it. Within 15-30 minutes, all visitors to your domain will now be redirected to your new target web page. If you have any issues, please reach out to our support team for assistance.
2. Redirect a Domain Through Your Web Hosting Company
To redirect a domain from your web host, you'll need to login to the cPanel or similar interface first and then change the appropriate settings. This type of domain redirection is best used for cases when you want to redirect an entire website to a new domain and your domain registration company doesn't offer free redirection.
Keep in mind that different hosts use different panels and user interfaces, so the steps may slightly change on a case-by-case basis. However, generally speaking, the process of redirecting a domain through your web host goes as follows:
Login to your web hosting account's cPanel
In the

Domains

section of the cPanel home screen, click

Redirects

.
Under

Add Redirect

, select the redirection type: Permanent 301  or Temporary 302. This instruction helps search engines like Google and Bing understand how to treat this redirect.
Select the domain, and then type the web page that you want to redirect.
In the

redirects to

text box, type the destination web page.
Click the Add button
Now, whenever a visitor goes to your website's old domain, they'll directly be redirected to the new domain!
Keep in mind that some businesses and websites purchase their domain name with multiple domain extensions. For instance, they buy domain.com, domain.net, and domain.io for two reasons. The first is that another company doesn't use their domain name. The second reason is that a potential visitor may end up inserting the wrong domain extension. So they have all the domains with the different extensions redirect the site visitor to the main page, like domain.com.
3. Create a URL Redirect Using a WordPress Plugin
The easiest way to create a URL redirect on WordPress is by using the Redirection plugin.
As WordPress is generally used for the management of a single website (although it can also be used for multiple sites), the plugin method is the best way to create a URL redirect between different pages that belong to the same domain.
Once you've installed the Redirection plugin from your WP admin dashboard, here's how you can create 301 redirects on your website for content that was moved or renamed.
From the admin dashboard, select Tools > Redirection.
Type in the URL of the old page in the word box titled Source URL. Then, type in the URL of the new page, or page you want the other site to be redirected to in the Target URL box.
Once you've double checked the URLs to ensure they're correct, click on Add Redirect. And you're done!
A Few Words Before You Go…
As you can see, redirecting a domain is quite simple. Depending on whether you need to move your entire website or just a portion of it, you can choose to use one of the methods outlined above. And if you have your domain registration and/or web hosting with us, our 24×7 support team are here for you to assist with setting, updating or deleting redirects for you.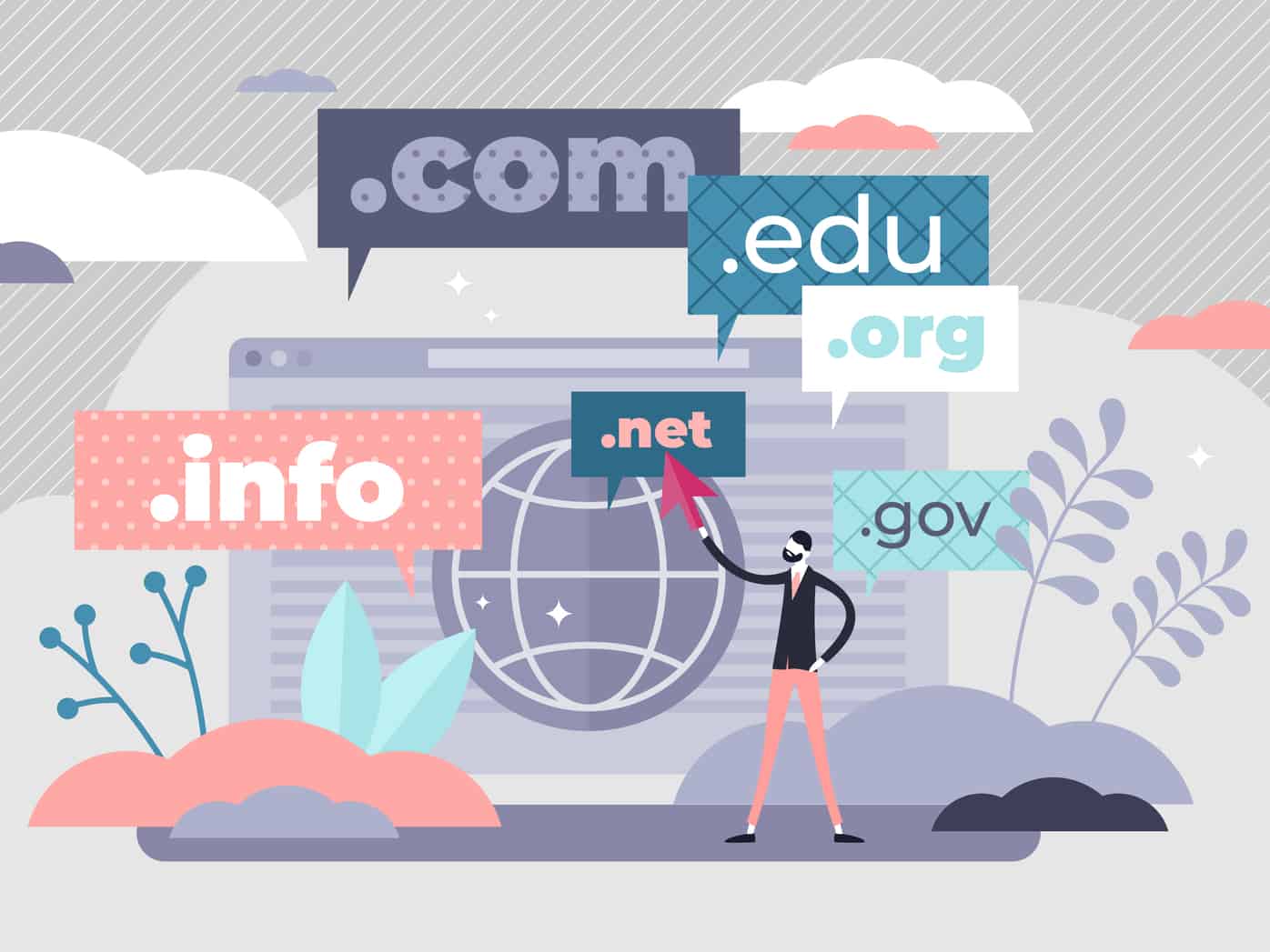 The .com domain is the most popular domain extension in the world today. According to the latest statistics published by Verisign, there are over 350 million registered domains, and 51% of them use .com domain extensions. We're not saying the crowd is always right, but in some cases, it makes a pretty good point.
The .win gTLD has grown in popularity generally amongst gaming websites and communities. Everyone wants to win, right? In any case, if you're thinking about launching your own .win website, let us give you a tour of the history, purposes, and popularity of this gTLD.
This domain extension is great since it's easy to remember, and everyone wants a catchy domain name. From the visual perspective, the .one domain extension contains 3 letters, just like .com, .org, or .net, and it has the added benefit of being a dictionary word.