Best Solution for Business Phone Service
We're never quite sure how much we can benefit from advances in technology until we've tried them. When you first think of a business phone service, for instance, you may be thinking of a 90's office, where a secretary picks up the phone, has a small chat with the caller, and then redirects them to the appropriate extension. 
Like much else, however, business phone services have advanced as well. Today, with video, text, voice communication, and tons of innovative features that let customers get in touch with you seamlessly, business phone services are a far cry from their beginnings in the world of telephone exchange.
In any case, finding the best business phone service for your company is a daunting task. For one, there are hundreds of options on the market, so how will you know which one's the right choice for you? For another, going over each phone service's features will take days of research that you could spend doing more important things.
Luckily, we did the research so you don't have to. Regardless of whether you're a small, medium-sized, or large company; whether this is your first experience with a business phone service or you're looking to switch things up a bit, this guide will cover the best business phone service solutions and help you figure out which one's the right choice for you.
Quick Overview of the Best Business Phone Services:
Pressed for time? Here's a quick overview of our favorite business phone services for 2021, if you can't read the full reviews right now.
Why You Should Get a Business Phone Service
Before we get started, you may be wondering – do I even need a business phone service?
More Cost-friendly than Traditional Landlines
To begin with, with the growing infrastructure of your business, using regular landlines can cost a fortune. Even if you don't have that many phone lines in your network, the cost quickly adds up. Luckily, many new business phone service solutions bypass this problem by being based on cloud, VoIP (Voice over IP), or on-premise deployment. In the end, the type of business phone service you opt for will largely depend on what you need.
VoIP, for instance, conducts all your phone calls through the internet, which is way cheaper. Plus, it doesn't matter how many phone lines you have – you'll only be paying one, regular internet bill (plus of course the phone service). So, as long as you have a dependable, high-speed internet connection, there's no reason why you shouldn't take advantage of these cost-friendly solutions.
Manage the Growth of Your Business
As your business grows, you'll be in need of a comprehensive, effective network that works like a well-oiled machine. Whether it's new employees joining your team or increasing numbers of customers trying to reach you, a business phone service will facilitate the growth of different types of communication within your business.
Granted, if your company is really small – and maybe it's even just you at this point – there's not much point in getting a business phone service. After all, the number of phone calls you receive from potential clients, for instance, is manageable enough so that you don't need separate number business and personal number phone lines.
However, as the number of customers and employees grows, you'll need to really enforce a distinction between phone numbers, email inboxes, and, well, hours of the day, to separate work from pleasure. A business phone service can help you do just that.
In fact, it can even be helpful when it's just you, so your customers will have the correct contact information from the very beginning.
Enjoy an Extensive List of Features
Business phone services aren't just about making phone calls online. They're not just an online version of traditional phone systems. They come with a host of advanced features that can help you communicate with coworkers and clients in a versatile, creative, and secure manner. What's more, these services also allow you to keep track of metrics with the use of analytics tools, so you can evaluate the communications system of your business at any given time.
Some additional features and tools that advanced business phone services offer include:
Video conferences;
Call analytics (call duration, hold and wait times, usage), call recordings (for later quality checks, for instance), caller information (caller ID, call waiting, call forwarding, inbound call routing, etc.);
The option of assigning one number to multiple users (great for use among support teams, for instance – the call goes to the first representative to pick up the phone);
Additional layers of security and encryption;
The option to use multiple types of phones for the same purpose (desk phone, mobile phone, cordless phone, computer phone);
VoIP allows you to use the same number anywhere you go;
The option of using a virtual receptionist;
And lots of more useful advanced management settings.
The Best Business Phone Services: Reviews for 2021
1. Best Overall: Dialpad
Dialpad is a cloud-based VoIP solution that has everything a modern business needs, including various types of voice and video calls, messaging, voicemail, and virtual fax. It's our favorite business phone service for two reasons: the first one is its dependable, strong performance; the second reason is the sheer volume of effective features and integrations that it offers. And not for nothing – Dialpad is used by giants such as Motorola, Stripe, Uber, and HubSpot. 
Dialpad comes with four different phone systems: a sales dialer, a video conferencing system, a contact center system, and a business phone system. It's offered in three pricing plans – Standard (starting at $15/user/month), Pro (starting at $25/user/month), and Enterprise, which you can ask for a quote for, but has a 100 license minimum. In any case, you can try the free trial before making a commitment.
Dialpad apps are available for desktop and mobile.
Pros:
Dialpad can help you scale your business seamlessly. And it's not only because adding new users is incredibly simple – it's also because it offers tons of native integrations that allow you to shift between different aspects of your business without interruption. Some of the featured native integrations include Salesforce, Zendesk, G Suite, Slack, Office 365, Azure, Zapier, and more.
Dialpad doesn't just facilitate conversations – it also helps you learn from them thanks to the Voice Intelligence (Vi) features. While you focus on what's being said, the Vi tools are at work taking notes, creating to-do lists, and even finding patterns, trends, and insights that appear over time. This will allow you to come up with fact-based and statistically supported analytics that you can use to point your business in the right direction as you move forward.
This business phone service allows you to manage your business on-the-go. You and your employees will have access to the phone system at any time through the mobile or desktop apps, thus eliminating the need for a regular desktop phone (if you still want to use desktop phones as a part of the system, you can – only, they need to be SIP-capable). The apps allow you to:
Make and answer voice and video calls;
Leave voice and video messages;
Voicemail;
Gain access to all contacts in your company directory;
Transfer calls to others, either from incoming calls or calls you're a part of;
Be a part of group and one-on-one messages, track the status of coworkers (team members can specify whether they're available, busy, or away; also, the status automatically updates when someone is in a call or a conference);
Conduct three-way calls;
Have conferences;
Switch between devices in the middle of a call, and lots more.
Of course, Dialpad also comes with everything you'd expect from a traditional business phone system – like a virtual attendant, interactive voice response (IVR – something like a virtual secretary), custom greetings and music for customers, operators, and so on.
But then it also has amazing features – such as its UberConference service – that quickly remind you that it's anything but traditional. You can use UberConference to make audio and video conference calls that feature audio recording, group chat, custom hold music, screen sharing, document sharing, and of course – analytics. You can use UberConference for international calls.
As the system is cloud-based, you won't need to worry about buying and setting up any PBX equipment. You can manage the entire phone system through the online management portal. So all you really need is a dependable, high-speed internet connection (preferable fiber optic of high-speed DSL with dedicated bandwidth for each device), and you're set. All maintenance and updates are automatic and done by Dialpad.
Cons:
One possible drawback of Dialpad is that the Standard plan lacks some advanced features, such as phone support – it only has support over email and live chat.
If you want to host conferences with over 10 participants, you'll also need to upgrade to UberConference Pro, which will cost you extra per user per month.
2. Best Basic Business Phone Service: Toky
Toky is a great choice for people who are looking for a modernized version of the traditional phone system. While Toky doesn't have Dialpad's advanced features like conferencing and video calls, it takes the traditional phone system to the cloud to cut cost, and makes it available over desktop and mobile apps, thus allowing you to stay on top of things while you're on the move.
Toky comes with quite a few integrations which will help you introduce it seamlessly to your business workflow. It offers three payment plans – Entrepreneur (starting at $20/month/user), Business (starting at $25/month/user), and Enterprise (ask for a quote). For an additional $50/month, you can integrate WhatsApp to Toky, so you can respond to WhatsApp messages through the Toky dashboard.
We especially recommend Toky for overseas bulk-calling.
Pros:
Overall, Toky is quite easy to use. You can add new members within minutes, create teams that would answer to different types of calls (sales as opposed to support, for instance), set up user roles (admin, restricted access), and even integrate a call button to your website, so that potential customers won't even need to leave your site in order to get in touch with you.
The integrations that Toky offers ease the process of making it a part of your business. In addition to WhatsApp integration, there's also integrations for Salesforce, Slack, FreshSales, Zapier, Zendesk, Pipedrive, Insightly, and more. It works on all types of smartphones and operating systems (Linux, Windows, Mac), and it has its own browser extension.
Toky offers plenty of features that allow you to analyze and evaluate the quality of your service. In addition to providing real-time reports that allow you to create relevant metrics, it also features call recording so you never miss out on important information. You can also take advantage of the speech-to-text feature to convert your audio conversations into notes. Toky also allows you to track call history, so you can come up with resourceful statistics on the success of your sales and support departments.
Toky also offers real-time call monitoring, which you can use to evaluate the representatives' quality of service. Plus, you can use the "whisper feature" to give the sales or support team tips while they're in the middle of a conversation. This feature is also helpful when you're training a new employee.
Toky is an excellent choice for international businesses. To begin with, when you make calls overseas, the number that the customer sees is a local number, which increases the chances of them picking up the phone (they offer phone numbers from over 60 countries). If a client doesn't pick up, you can always leave a voice or a text message that is sure to reach them once they're available. Additionally, Toky has servers across the globe, which allow for quality calls wherever you – or the client – happen to be. Toky also offers pre-recorded welcome and voicemail greetings in several languages, which you can use to wow your overseas clients.
Some additional handy features that Toky offers include:
Call filters that allow you to specify the working hours of your phone lines;
Interactive Voice Response (IVR), a menu that leads customers to the agent or team that can help them with their specific issue or inquiry using keypad numbers;
Simultaneous calls that will depend on the number of available agents at a given time;
Bulk SMS through the Google Sheets integration allowing you to reach multiple customers at once;
Voicemail;
Fax to email;
Call forwarding, call transfer, and more.
Cons:
One thing to consider is that Toky costs about as much as Dialpad, yet it comes with far less features.
Another drawback is that users have reported technical issues with Toky, such as calls dropping, laggy conversations, and error messages in the apps.
Lastly, Toky's customer support seems to be wanting in quality and quantity.
3. Most Scalable Business Phone Service: Twilio
Twilio is a rapidly growing business phone service that's quickly been adopted by companies and organizations such as Zendesk, Blue Apron, Red Cross, ING Bank, and Marks & Spencer thanks to their versatile online communication solutions. It's our favorite scalable option because you get to only pay for what you use, so your price will vary on the features you need and the size of your company. You can check out the detailed pricing list for yourself, or get started with a free trial.
With Twilio, you can communicate with your team and your clients through multiple platforms, including email, video and voice calls, various types of messaging (WhatsApp, SMS, MMS, live chat, etc.), along with all the basic features you'd expect from a cloud-based VoIP phone service.
We especially recommend Twilio for someone looking for a DIY communications system.
Pros:
One of our favorite things about Twilio is the fact that it allows you to manage all your messaging from a single API. You can have multiple conversations (over WhatsApp, WebChat, SMS) from a single place, and then analyze interactions with webhooks. This type of multichannel messaging will reduce the time you spend communicating over various different channels, and allow you to keep everything nice and tidy.
The products, i.e. solutions, that are a part of the Twilio platform aim to help your business with communication in three crucial areas: day-to-day planning with your team and customers (Operations), providing help to your clients (Customer Service), and employing omnichannel marketing to engage your audience. You may need all these services, or only a few of their features – in any case, Twilio's scalability allows you to choose as you go along.
The Twilio Operations solution, which focuses on communications within your team and with customers, helps you optimize the efficiency of your workforce and its contact with customers. To make your team work as one, it offers features such as scalable, targeted, and mass notifications that will keep all necessary agents in-the-know, along with smart shift scheduling that emphasizes urgent customer requests. You can also monitor and record conversations, and then later give your workers some useful feedback.
Operations also comes with tools that will help you communicate with your clients. It features custom notifications to customers about account changes, has automatic trigger-based pre-appointment messages, and allows customers to track the delivery of their order.
Twilio also allows you to create custom Customer Service for your clients as a part of its solutions. Features include personalized messages, secure user authentication, and the possibility of creating your own IVR and chatbots. You can later analyze the success of various communication channels and other specific metrics – such as what is the best time for calling – to adjust your habits in the future. You can also monitor the activity of various agents so that you can step in whenever necessary.
When you get to marketing, Twilio's omnichannel approach gains further value. As we've already mentioned, you can check which communication channel individual customers respond most to, and then personalize your approach based on that data. It features call tracking to target clients for specific campaigns, text marketing, SMS surveys, and lead alerts to help you grow your customer base. Plus, Twilio offers media support so that you can share photos, videos, and other multimedia files across different online platforms.
Cons:
It's a bit ironic that while Twilio's features are going to help you build a great customer support center, their own support team is hit-and-miss. 
4. Most Affordable: Hushed
Hushed is a project by AffinityClick which basically serves as an app that allows you to add a second number to your phone. This simultaneously allows you to keep your personal number private and be just as available to your clients, all with a single phone – when you want to, of course. It's sort of like the burner phone of today – which you can use for business.
You can also set up multiple numbers with Hush, and it comes with a few basic features that you would find useful when you're first starting out. Needless to say, we recommend Hushed to very small businesses that are composed of one to two people. It's quite affordable, starting at $1.99 with a prepaid plan, though the pricing plans are quite flexible as you move to "more serious" options that include international calling, for instance (at cheap rates).
Pros:
Hushed offers dedicated local numbers from more than 300 area codes in the US, Canada, and the UK. You can also set up multiple numbers, in case you want to have one for sales, one for support, and so on. You can disable the additional numbers at any time.
You can have private conversations on your regular line, and reasonably priced business talks on the Hushed line. All payments will go directly to Hushed, not your regular carrier.
Hushed also allows you to send and receive SMS, MMS, and audio messages. You can set up a custom voicemail greeting when your Hushed number is unavailable. In fact, Hushed has a feature that allows you to disable the second number outside of business hours. Plus, the auto-reply messages tool allows you to set up custom automatic responses to different types of messages.
This app is useful for businesses thanks to several additional features. To begin with, you can use your Hushed number from multiple devices by logging into your account. This means that you can make and receive phone calls from a PC, a tablet, or another phone. Hushed also offers call forwarding so you never miss a call when your Hushed number is unavailable, and call routing when your wireless or data internet is dwindling. 
Hushed comes with Slack and Dropbox integrations, which allows you to easily centralize your business correspondence and documents.
Cons:
Hushed numbers aren't always very dependable, which means that they can stop working at an unfortunate time.
Conclusion
Dialpad is – by far – the best overall solution for a business phone service. It's feature-packed, so that it works as a full-scale communications portal for everything from conferences (voice and video) to sales and support over the phone or on-the-go. It's full of integrations, so you can easily integrate it into your business. It even takes notes for you and comes up with business analytics – so it's almost like having a virtual assistant. It's also quite dependable, so you won't have to worry about problems in connection – so long as you trust your ISP. And you know what? For all that, the price is quite reasonable.
Toky is a great option for those looking for a modernized version of the traditional business phone system. It doesn't have as many frills or features as Dialpad. For instance, it doesn't have support for video conferences. It is, however, a great choice for international businesses, and offers plenty in the way of communications management, call evaluation, IVR, and integrations.
Twilio is a great option for the growing business, as it allows you to scale your phone system as you go. This makes it quite cost-effective, as you only pay for the features you use. Twilio can help you organize your team, manage communications with your clients, and even delve deeper into the world of SMS marketing. Overall, it's a great choice for those looking for a DIY business phone service, as you get to craft your own communications system and even create your own IVR.
Hushed is a good choice for those on a tight budget, startups, or one-person businesses. It'll basically help you divide your personal life from your business life, and make you seem more professional – after all, having a separate business line counts for something. It's also useful to have for international calls that can't be left to the mercy of unreliable internet connections.
How Can You Make a Phone Call Online?
To make a phone call online using any of these business phone services, you need to be connected to the internet via high-speed wireless, DSL, or fiber optic connection. These VoIP, cloud-based solutions already use the internet for you to make your phone calls (remember – VoIP stands for Voice over IP). This means that every time you use one of these services to make a call, you're calling someone online.
Hushed offers an exception to this if you activate call routing. You can use this feature if your internet connection is shaky, so it allows you to call using minutes from Hushed for an affordable price instead.
How to Choose the Right Business Phone Service
There are a couple of factors you may want to look out for when choosing the right business phone service for you. Here's a quick overview.
Go for VoIP
VoIP solutions, which are the same as cloud-based phone services, are the way to go. They allow you to make phone calls without a landline, reduce the amount of additional technology and gear you'll need to get, and are a lot more cost-effective than landline-based alternatives.
Features
Consider what features you need to run the communications of your business smoothly. Is video important? Do you need conferencing? Are you looking for call recording and monitoring to evaluate the quality of service? Do you need a system that can also help you by taking notes of your conversations and presenting you with analytics about your business? Or, is everything you really need, just a basic phone system?
Thinking over what your business needs can help you determine the right phone service for you.
Integrations
It's also important to look over which apps you already use to run your business. Slack, for instance, is oftentimes used for teams to stay in touch with each other on general topics, specific projects, and so on. So when you're choosing your business phone service, you want to make sure it has integrations for Slack, which is bound to make communication run more smoothly. The same goes for any other app or software you like and want to keep using.
Size of Your Company
Consider the size of your company, not only in terms of employees but also in terms of clients. Then, think about what you're offering and what your team and clients need for a better and smoother experience. In some cases, even if your business is small, you could still benefit from an advanced business phone service. For one, it can help you get organized quickly, and for another, it can prepare you for further growth.
On the other hand, you can also choose a scalable option that will let you grow at your own pace.
Budget
If you're on a tighter budget, you may wish to consider using Hushed to begin with. 
Dialpad and Toky cost about the same per month, per user. They're still quite affordable if you have the money.
Twilio is a nice half-way solution as you get to only pay for the features you use.
A Few Words Before You Go…
Hopefully, we've helped you in your search for the best business phone service solution. In the end, the best phone system depends on what's right for you and the needs of your business.
In any case, choosing any of these phone services can help you cut costs, improve communication within and outside your company, manage your business more efficiently, and essentially, help your business grow.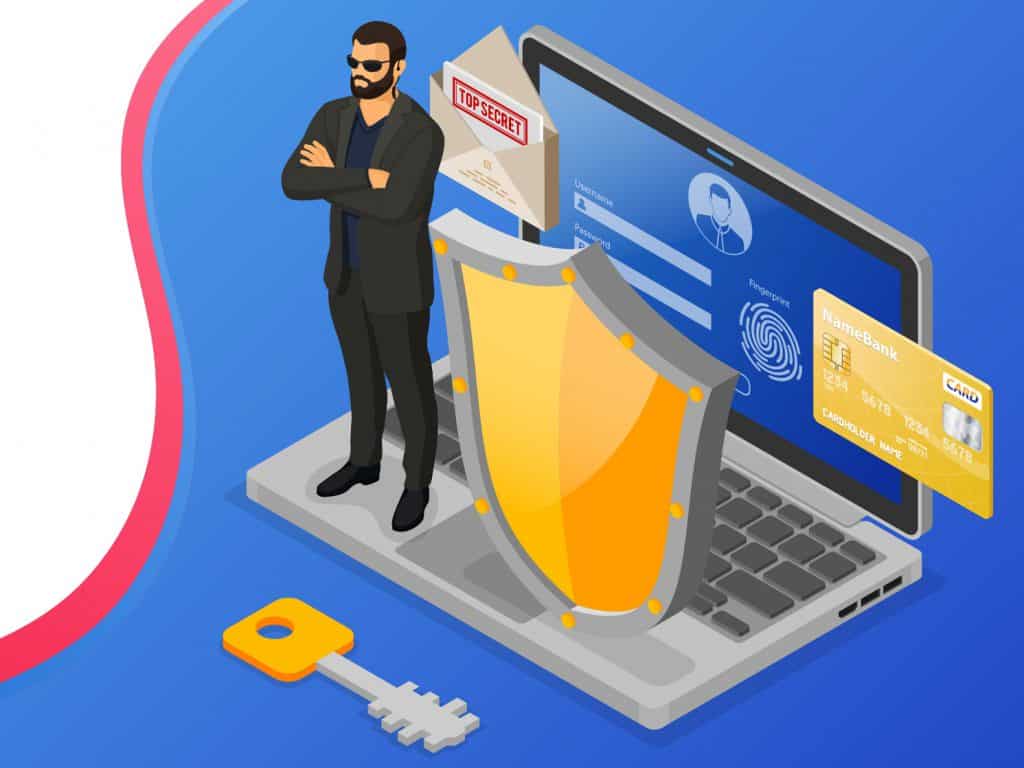 Normally, once a domain is registered, the information of the owner – your information – is listed in the WHOIS database. However, not everyone likes to have their information available to the public, as this can have some downsides – like receiving spam.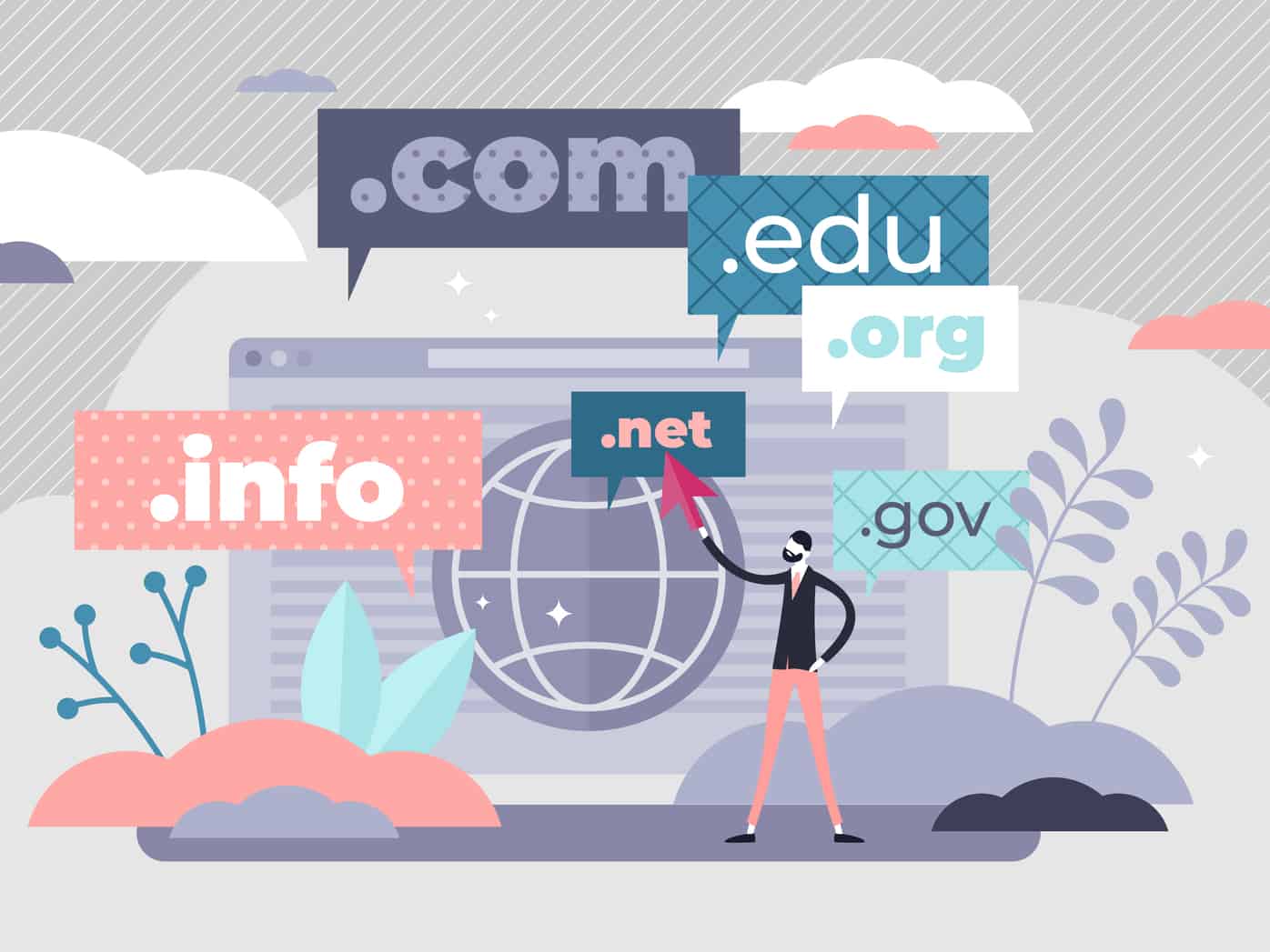 The .com domain is the most popular domain extension in the world today. According to the latest statistics published by Verisign, there are over 350 million registered domains, and 51% of them use .com domain extensions. We're not saying the crowd is always right, but in some cases, it makes a pretty good point.
You finally went ahead and bought the perfect domain name. And if not perfect, good enough. It represents you or your brand well, and you're finally ready to get things started. But what are you supposed to do next? Obviously, the idea is getting your website online and reaching a…