Send Promotional Items to Your Customers or Members in the Mail
Running an online business can be quite competitive. To gain and keep customers you have to keep up with favorable pricing, promotional offers, original content on your blog, email newsletters, and of course – quality service. It's a lot of work, yet it's all worth it in order to stay ahead of the competition. Assume, however, that other online businesses like yours offer the same perks, more or less. So the question arises: how can your business stand out?
One unique and creative way to get the upper hand is by sending goods and cards in the mail to your customers and prospects. Not many online businesses do this, yet it's a wonderful way to show your customers you exist outside the monitor. It's a way to show your customers you really care. Plus, who doesn't like free stuff? More than that, however, sending promotional items via mail is one of the most effective and undervalued ways to gain new clients.
In this article, we'll give you some fun ideas and tips on how to market to your customers by sending goods via mail.
Why You Should Market to Customers by Sending Goods via Mail
Sending goods via mail is not just regular direct mail marketing, where you send fliers or catalogs to let potential customers know you exist. Sending goods via email takes this a step further – it includes sending fun merchandise and postcards which make your client base feel cared about. Here are some reasons why sending promotional items via mail is well worth the bit of extra effort.
Gain More Customers
If it seems like you'd be giving away these goods for free, you're wrong. The return value of free merchandise will bring you back every penny you spent on T-shirts, and then some. Promotional items are often dismissed, but they have an incredibly overlooked conversion rate. A study found that promotional, branded mugs were more effective in gaining new customers than TV and radio commercials. Of the people who had received promotional items, 53% stated that they use that item once a week at the very least, and 60% stated that they'd kept it for two years. While 55% of folks that received these items were existing customers, an incredible 85% became customers after receiving these promotional items. 
Personal Touch
Especially when you're running an online business, most of your clients and potential customers don't have a chance to experience the personal side of your enterprise. You communicate through emails, they click a button to place an order, they pay online… As great as technology is, it often makes people forget that there's a face on the other side of the screen, so to speak. 
Sending goods or cards in the mail to customers, however, reminds them of this simple fact. That there's a you out there somewhere, making sure that their needs are taken care of. What's more, this marketing tactic makes it seem like you're passionate about your business and client base enough to walk that extra mile.
Boost Brand Awareness
As we already mentioned, most of the recipients of these promotional items will be using them for years to come. This also means that they'll be seeing your brand's logo for years to come too. 
When people get free stuff, they naturally feel thankful. So, when a customer sees your brand every time they fill up that tote bag with groceries, they'll remember you. And grateful consumers are quite likely to spend more on your brand and increase the timespan of their business relationship with you.
Incorporate Promotional Items in Your Omnichannel Marketing Strategy
The most efficient marketing strategy today is omnichannel marketing. Omnichannel marketing means that you are present in both the digital and physical dimensions of a customer's experience, providing a seamless channel between them viewing your product on a smartphone and purchasing it in a store. So, especially if you're running an online business, the main way for you to market outside the screen to your customers is by sending goods in their mail.
So, if you're ready to up your game, make your existing customers happy, and earn some new ones, here are some tips on how to market to your customers by sending goods and cards in the mail.
Sending Goods Via Mail
There's a plethora of promotional merchandise, i.e. swag or freebies, that could pleasantly surprise your customers and entice new clients. Promotional merchandise can be any sort of useful (or useless, but really cool) knick-knacks that carry your brand's slogan or logo. In fact, since you're sending these goods to promote your business, best make sure that the on-demand items bear the mark of your brand.
Another thing to keep in mind is that even though this stuff is free, quality still matters. Once upon a time, promotional items were of notoriously low quality. Today, that's neither the case nor will your potential customers let it slide. Promotional items are a reflection of your business' service. If the goods are high quality, customers are more likely to believe that so is your business.
With all that in mind, let's take a look at what that can mean in the case of your business.
Send Something That Would Be Useful to Your Customers
There's this globe-themed stress ball that's been migrating from one corner of our home to another since I was a child. And I can assure you, no one ever used it. Even its migrations have had no real purpose. So, learn from the mistakes of the past, and avoid gifting things that your clients won't use, like crappy plastic pens, stress balls, paperweights (is that still a thing?), and fanny packs. Well, maybe. Fanny packs are kind of back in style, so the jury's split down the middle on this one.
In any case, not only should you think of something that would be useful, but something that would be particularly useful to your customers or potential clients. It's all about giving something of decent quality that will add onto the lifestyle of the receiver. For instance, if you're selling antivirus software for Android, you could send your members something like phone cases. It's topical, i.e. relevant to your business, and it's super useful.
Overall, some nifty and useful gifts you can get your clients include tote bags, USBs, notebooks, drawstring bags, tablet cases, speakers, or even power banks – if it's within your budget. If you're reading this during the coronavirus pandemic, a well-made double-layered mask may also make a neat gift. Stuff like t-shirts or baseball caps can be useful, but it really depends on your target audience. Do they care about the fit and style of what they're wearing? If the answer is yes, it may be best to steer clear of clothing.
Personalize The Goods
Assuming that you'll be ordering these items on demand, so that they can bear your brand's logo or slogan, you can take it a step further and personalize your gifts. Personalized items will deepen the connection that customers feel towards your brand, and it will increase the chances of turning prospects into loyal customers. Although you may not be able to put each recipient's name on the item itself, you could customize the name on the cards that arrive with each little present. Dear Alice, we hope you enjoy this white rabbit keychain! You can find out more about our services at…
See how that works?
Sending Cards to Customers in the Mail 
If you're on a limited budget, and a hundred USB drives will put a strain on it, there's a more affordable way to contact your customers on the physical plane, and it's cards. This is more in line with direct mail marketing, but again, your card doesn't need to be just a flier citing which services you offer. Allow your cards to mark an occasion, like a birthday or a holiday (keep in mind that around Christmas, seasonal greetings would be the safest thing to write, as it includes multiple holidays and doesn't marginalize anyone from different religious beliefs).
An effective way to add value to these cards is to include promotional codes that your customers can use to receive discounts on your website. It's an omnichannel marketing strategy, really: 
Your potential client receives a nice little card in their mailbox (containing their correct name and everything). 
They open it and see that if they go on your website and type in discount into the discount code box when they make a purchase, they get 20% off!
They go to your website and do just that. Hopefully. 
A Few Words Before You Go…
Investing a little time, money, and thought into this marketing strategy can go a long way. After all, a happy customer is a returning customer!
A CNAME record (stands for "canonical name" record) is a DNS record which is used to connect an alias of a domain (or a subdomain) with the main domain. In other words, it takes visitors arriving at the alias domain to the same website which is associated with the main domain itself. CNAME records don't point to IP addresses, but only to a domain.
.blog is one of the most recently introduced gTLDs (generic top-level domain), and has quickly gained a sizable popularity. Should you register a .blog domain for yourself or your business? What are the advantages when compared to the classic gTLDs such as .com, .net, or .org? Let's find out.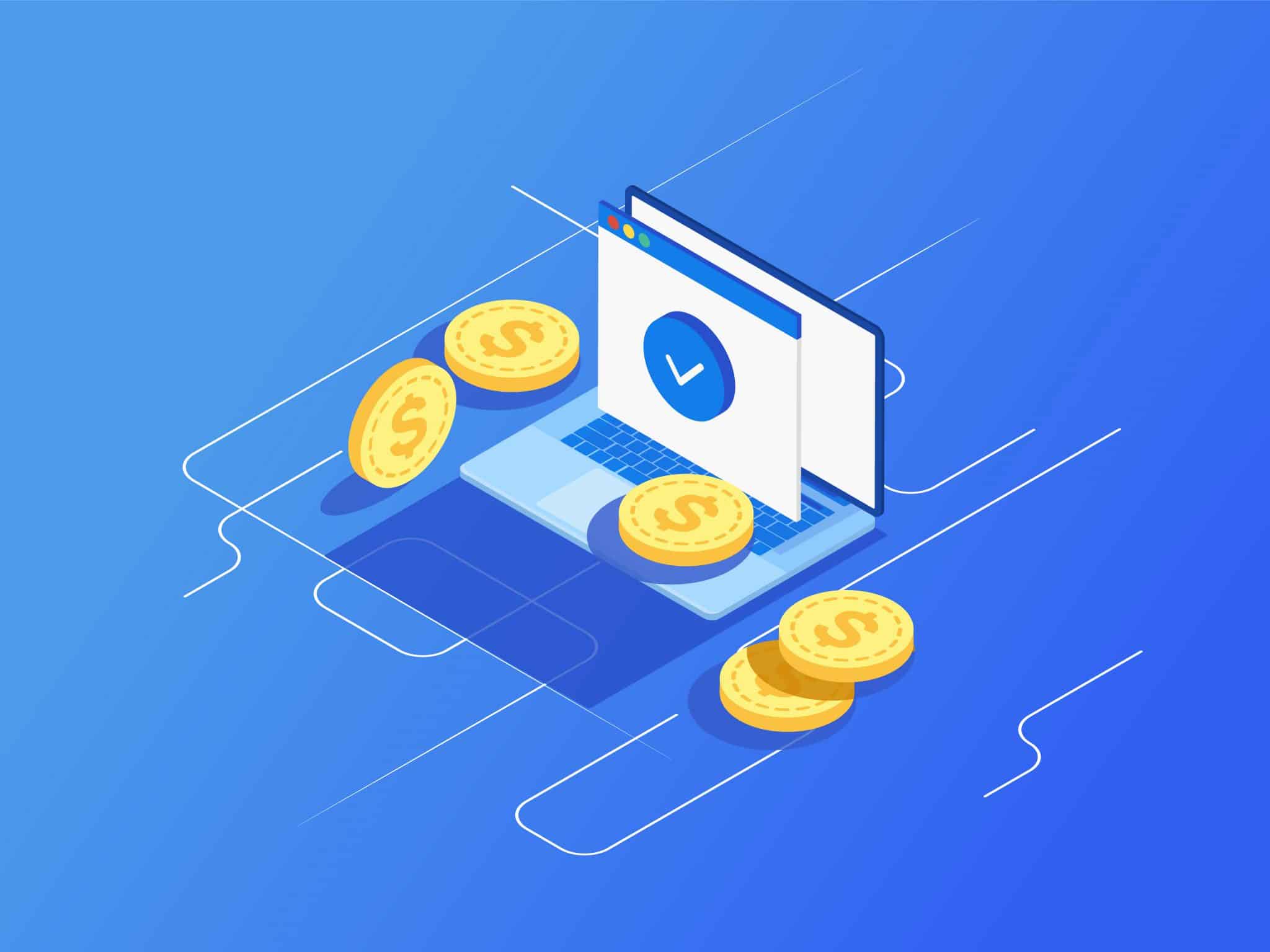 If you're thinking about using the .fun gTLD for your website, we'll help you brush up on everything you need to know about it – its history, who runs it, what it's used for, and where you can get your very own .fun domain extension.