How To Connect and Set Up a VPN on Android
Disclosure: Some links in this guide are affiliate links. We may get paid if you buy something or take an action after clicking one of these links, at no additional cost to you. It's how we fund the work that it takes for us to create and maintain these guides.
A VPN is a great way to secure your online privacy. In a world where websites, governments, ISPs, and marketing agencies can easily track everything you do over the internet, including your browsing history and location, using a VPN can give you some peace of mind. But a VPN isn't just privacy-boosting technology – it can also help you improve the online security of connected devices and give you access to some geo-restricted content, like streaming services.
When you sign up for a VPN, you get a certain number of simultaneous connections from a single account. This gives you the opportunity to connect your PC, tablet, and smartphone to the VPN. If you're using an Android phone, you may wonder what VPN on Android is and how you can set up a VPN on Android. We're here to answer those questions.
What Is VPN On Android?
Most VPN providers offer native apps for the most popularly used platforms – like Windows, Mac, Linux, iOS, and Android. So, VPN on Android is using a VPN on your Android smartphone to get better privacy, security, and access to geo-restricted content. For instance, having a VPN on your Android phone will allow you to stream geo-blocked services like Hulu on the go. You would also have the opportunity to access various Netflix libraries, like the US library, from anywhere in the world.
Now, while connecting a VPN to your PC is quite popular, people sometimes neglect to also install them on their phones. However, Android phones, or smartphones in general, especially need VPN protection because they're usually the most vulnerable since we often use them to connect to public WiFi networks, like cafes and airports. But public WiFi networks are notoriously dangerous – for one, they have lax security, allowing hackers to spread malware and gain access to your personal data, including banking and credit card information. Or, they may in fact be set up by hackers for the same purposes. Just because a WiFi network is named "Starbucks WiFi" it doesn't guarantee that it was set up by Starbucks.
Luckily, VPNs provide an automatic WiFi protection feature, which will keep your phone safe from hackers and malware attacks.
Now that you know why you need it, let's see how you can connect your Android phone to a VPN.
How To Set Up a VPN on Android
Firstly, you need to choose one of the best VPN providers and download their native Android app on your phone. You may wish to go over various options to see which one suits you best based on security, access to streaming services, number of simultaneous connections, and so on.
Once you've installed the app on your phone, you'll need to follow the instructions to allow VPN use on your mobile. The best VPNs usually have intuitive, user-friendly mobile clients so enabling the VPN will be easy. Once you've managed this, the VPN app will inform you that you've successfully connected. From that moment on, your traffic will be rerouted through secure, encrypted tunnels, hiding your activity, and giving you access to all sorts of content.
Next, we'll go over how you can make sure that you've connected successfully and how you can adjust any of the VPN settings on your phone. These instructions work for most Android-based phones, like Google, Xiaomi, Samsung, Huawei, and so on. Samsung Galaxy has a slightly different configuration, which we'll cover next.
Open Settings on your phone > Network & Internet > Advanced > VPN.
Once you're in the VPN menu, you should be able to see the name of the VPN provider whose app you've installed.
Tap the gear icon next to the VPN icon. This gives you access to the VPN's settings. Some available settings here are Always-on, which will enable your VPN to be on all the time. Another option is Block connections without VPN. This will make sure that your device won't connect to the internet before your VPN is securely connected. If you want to disable your VPN, this is also the place where you can do that by tapping on Forget VPN (there's a little trash icon next to this option).
These are general adjustments you can play with from your phone's settings app. You'll have a lot more settings and features to play with offered on your VPN's app, like choosing a server, selecting a security protocol, using a kill switch (this is only offered on some mobile clients, as VPNs generally only offer a kill switch on desktop), split tunneling (this is also a limited feature), and so on.
How To Set Up a VPN on Samsung Galaxy
The procedure for setting up your VPN on Samsung Galaxy is slightly different, even though they also use Android software. Here's how to set up a VPN on your Samsung Galaxy:
Go to Settings > Connections > More Connection Settings > VPN.
Tap on the gear icon next to your VPN's icon. As we discussed in the previous section, from here you can enable Always-on for your VPN, select Block connections without VPN to prevent internet connection without an active VPN, and disable the VPN by selecting Delete VPN profile.
As with other Android-based phones, you'll have the rest of the adjustable settings available directly through the VPN app.
A Few Words Before You Go…
Considering the advantages of using a VPN on your Android – like protection from public WiFi attacks, protection of privacy, and access to streaming services – downloading it on your phone is well worth it.
Connecting your smartphone to a VPN is quite easy to do. Once you've enabled it from your phone's settings, you'll be able to explore what the VPN's native app for Android has to offer.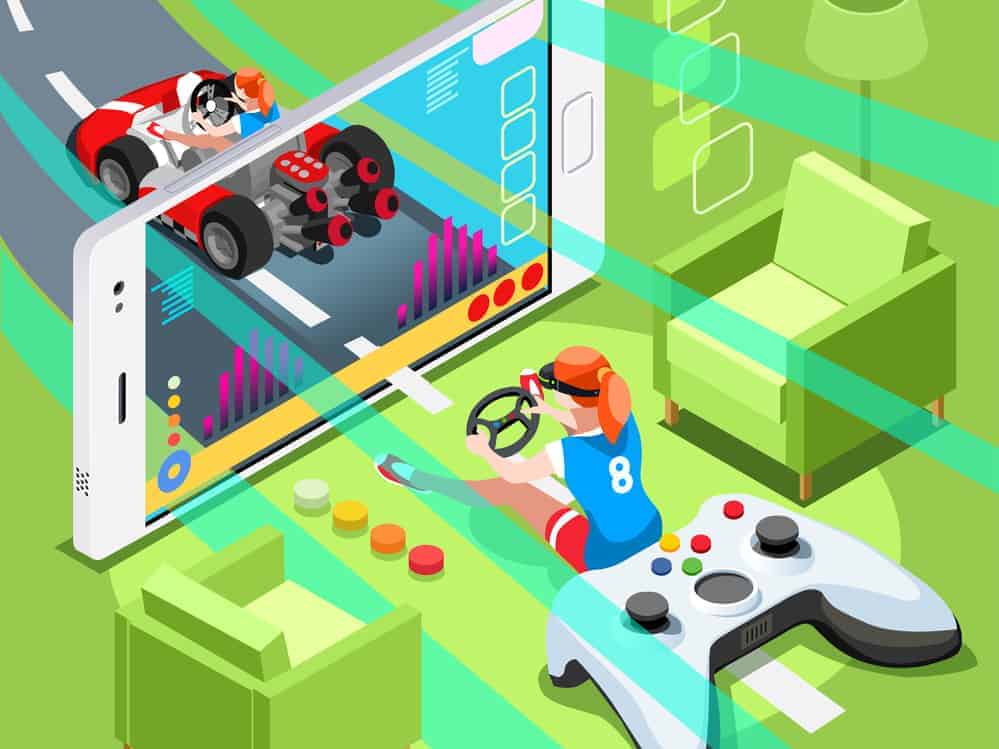 Well, VPNs have also gained some renown for gaming purposes. Initially, a VPN may not sound like the ideal solution for gaming, as due to its encryption protocols and remote servers, a VPN can actually slow down your internet speed.
Extending your VPN to your router can help you provide security and privacy to your entire home network. However, not every router has the features necessary to support a VPN – in fact, a lot of router models either don't support VPNs or make VPN firmware updates feel like rocket science.
So you finally decide to get a VPN, and begin to scour the internet for the best option for your needs. However, you keep coming across terminology that's somewhat beyond you. What's the meaning of all those features and technology that different VPNs are equipped with?