Best Router For WiFi Calling
Disclosure: As a member of the Amazon Associates program, we earn from qualifying purchases. Some links in this guide are affiliate links. We may get paid if you buy something or take an action after clicking one of these links, at no additional cost to you. It's how we fund the work that it takes for us to create and maintain these guides.
Gone are the days of long-distance calling cards and hair-raising phone bills. Today, all you need to call your friends and family across the world – or even in your town – is a smart device and some internet data. WiFi calling is virtually the cheapest way to stay in touch, as you don't pay any money save for your monthly internet bill.
There's nothing more annoying, however, than a dwindling WiFi connection when you're talking to someone from your smartphone. You're trying to catch up with your buddy in Berlin, and their voice keeps trailing off – and not just because they spotted something more interesting than you from their balcony. Rather, your router lacks the necessary features to provide you with a smooth, lag-free WiFi call.
To help you avoid this irritating scenario, we're going to go over what WiFi calling is, what its perks are, and most important of all – how you can choose the best router for WiFi calling, which will allow you to actually talk to people rather than curse intermittently into your phone.
What Is WiFi Calling?
WiFi calling is an HD (high definition) voice calling service which utilizes a high-speed internet connection so you can make and receive calls through wireless. If you have a good ISP (internet service provider) and a high-speed internet data package, you'll need to pair it with a good router to get the best quality WiFi call.
Generally, you would use a smartphone for WiFi calling. While some older smartphones support up to the 802.11n wireless network standard, a lot of newer smartphone models, like Galaxy Note 10 or iPhone 6, also support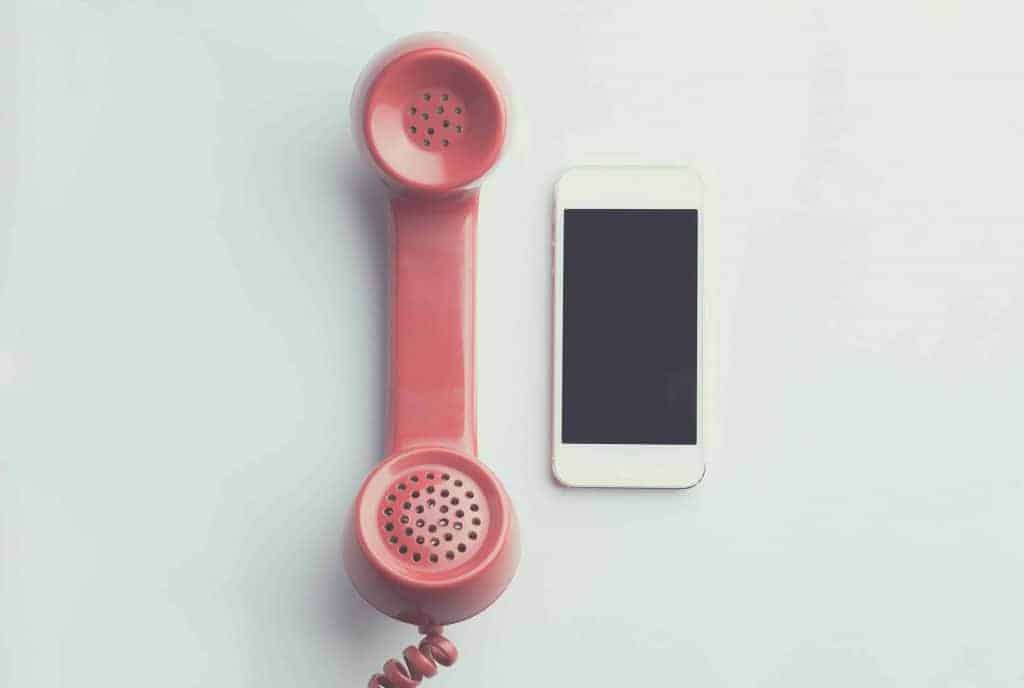 802.11ac internet, which is even faster and smoother. 
WiFi calling allows smartphones to text and call others through a wireless network instead of a regular cellular network. While you may think that WiFi calling is the same as using Skype, there are actually several differences. For instance, rather than calling people based on usernames, WiFi calling uses the actual mobile phone numbers for calls. This is because it isn't another program – it simply replaces the cellular network with a wireless network to place calls.
What are the Benefits of WiFi Calling?
Some of the benefits of WiFi calling are:
It's the cheapest form of international calls;
Allows travelers to text or call home without paying roaming charges – you'd just need an internet connection;
Provides your phone with a signal where the cellular network won't reach, like basements or ground floor apartments;
You get to use existing cell phone numbers to call.
What Do I Need for WiFi Calling?
The first step is having a phone that supports WiFi calling – which a lot of recent smartphone models do (and most Android already have this feature). Then, in order to use WiFi calling, you need to activate this feature in the device settings.
Make sure that your carrier supports WiFi calling. Most major cell phone carriers in the US and Canada already support WiFi calling, including T-Mobile, Verizon, AT&T and Sprint in the US, and Roger, Bell, Telus, and Freedom in Canada.
But these are the minimum requirements of having a good WiFi call. High internet speed, WiFi call-supporting carrier, and a smartphone that supports 802.11ac wireless all mean nothing if you don't have a good router. So how can you choose the best router for WiFi calling?
How To Choose the Best Router for WiFi Calling
Let's look at the main factors you should consider when purchasing the best router for seamless and lag-free WiFi calls.
Make Sure Your New Router Supports 802.11ac Wireless
Although WiFi 6, or 802.11ax is still in the early market stages, most modern wireless routers already support the 802.11ac wireless network standard. When choosing a good router for WiFi calling, opt for a router that has this feature.
Older router models, that support only 802.11n and earlier wireless network versions, will be unable to provide you with the necessary speed and data transfer rate (in terms of Mbps) for a high-quality call experience.
Look for Intelligent QoS with Traffic Prioritization 
Routers that feature intelligent QoS (quality of service) can help you automatically prioritize the internet traffic for WiFi calling. This means that no matter how many devices are connected to your router, and engaging in data-heavy online activities like gaming, streaming, or downloading, your voice call won't suffer the consequences.
In other words, traffic prioritization makes sure that WiFi calls get priority when it comes to sharing the bandwidth with other devices. This will significantly decrease the chances of choppy conversations or lags.
Go for a Router with a Beamforming Feature
Beamforming technology on routers focuses the wireless signal of the two bands (2.4GHz and 5GHz) directly to the connected devices, rather than broadcasting it in all directions.
This sort of a focused wireless signal will improve the quality of your WiFi call. Smartphones usually use the 2.4GHz band, but the 2.4GHz frequency is most commonly prone to interference, as devices such as microwaves and baby monitors also operate on this frequency.
However, beamforming will ensure that the signal is concentrated on your device, thus reducing the effects of interference.
Make Sure Your Router has Sufficient Area Coverage
Most modern routers come with multiple antennas for better wireless range. Make sure your new router has sufficient area coverage that matches the size of your home.
Let's say you want to make a WiFi call from your room, for instance, but your room is far from the router. If your router has a low signal strength, you'll experience a dwindling connection regardless of the router's other features.
However, if you get a router with high signal strength and long-range coverage, it will help eliminate the dead zones in your home and allow for seamless WiFi calling from any corner of the house.
Domain Name Sanity is a participant in the Amazon Services LLC Associates Program, an affiliate advertising program designed to provide a means for sites to earn advertising fees by advertising and linking to Amazon.com. As an Amazon Associate we earn from qualifying purchases. Amazon and the Amazon logo are trademarks of Amazon.com, Inc. or its affiliates.
Last updated on November 30, 2023. Pricing Information and Product Images obtained from Amazon Product Advertising API.
There's no better way to digitize your precious photos than by using a photo scanner. In today's day and age, a secure way to ensure that old photo albums, slides, and film negatives stay in our lives, and within arm's reach, is using a great photo scanner to bring these photos to our smart devices and storage clouds. Additionally, scanners can be used to digitize original documents, so we always have a backup copy handy.
In today's world, wireless internet is a necessity for using most devices. Even though most desktop owners have access to LAN cables to get their PCs hooked to the internet, there are many reasons why you'd want your computer to have WiFi access as well. In offices, for instance, having cables running all over the place is not a good look.
Every small business needs to have a reliable and smooth internet connection. Whether you're running a small bookshop, a cafe, or an accounting agency, you'll need a secure network and a fast internet connection that has the capacity to support multiple users – including employees, clients, and guests.