I Bought a Domain, Now What?
You finally went ahead and bought the perfect domain name. And if not perfect, good enough. It represents you or your brand well, and you're finally ready to get things started.
But what are you supposed to do next? Obviously, the idea is getting your website online and reaching a wider audience. However, there's more to the process of getting your site live.
Don't worry, we're here to help you out. We'll take you through each step that follows buying a domain name. Creating and operating a website takes work, but it's quite straightforward and enjoyable! Creating a website, adding content, reaching out to people on the endless world wide web… You'll have fun fine tuning the creative and business aspects of running a website.
Before we get into the details, here's a quick overview of the post domain name purchase protocol of getting your business or hobby online:
Purchase a Web Hosting Plan
Get A Custom Email Address
Create Your Website
Develop Your Site
Submit Your Website to Search Engines
Increase Online Visibility and Boost SEO
Let's get a more in-depth look at each of these steps.
1. Purchase a Web Hosting Plan
The first step after buying a domain name is choosing a web host and picking a web hosting plan. Web hosting is a service that allows you to publish your website on the internet, or in other words, a service that will get your website online. Web hosting companies, like Domain Name Sanity, have servers which store the data of your website, provide security, and offer technical support with any issues you may experience.
Once you've selected a web host, you should choose the type of web hosting plan that's best for you. Depending on the size of your website, number of sites you're running, and your website traffic predictions, you can choose to go for a hosting plan that uses a shared server, a dedicated server, or something in between.
Hosting plans that use a shared server are generally the cheapest options you'll come across. These starter plans are a great choice for beginners, but don't offer as much storage space and bandwidth as dedicated servers. Dedicated servers are servers rented by you for your website(s) only – but this step is only necessary for large-scale projects. Some in-between hosting plans are VPS hosting, which uses virtual servers, and cloud hosting, which allows you to scale resources based on your needs.
At Domain Name Sanity, we offer three types of web hosting plans that cover the needs of varying website owners. You can go for a starter plan, a pro plan, or our business plan, depending on the resources you'll be needing.
Unless you bought your domain from your web host, an additional thing you'll need to do after purchasing a hosting plan is connecting your hosting account to your domain name. This is quite easy, and depending on your host, you'll either get it done in the process of signing up or as soon as you connect to your brand new server!
2. Get A Custom Email Address
Having a custom email address that represents you, your website, or your business will make you seem professional and presentable. We all have Gmail and Yahoo accounts, but having a free webmail extension when you talk to clients won't give them much confidence in your validity as a business or a brand.
So instead of your email address being:
[email protected]
Or Worse:
[email protected]
your professional email should be something like:
When you substitute the fields with your unique information, you'll see how much better it looks!
The way to kick off this custom email thing is by getting email hosting. A good email hosting service – like ours – will provide you with security, storage space, additional services like spam filtering, a common address book, which makes things so much easier when you have multiple accounts! (We also offer 24/7 customer support if you – Odin forbid – experience any glitches, and 99% server uptime.)
A custom email address not only makes you look professional, but it also helps you raise credibility and brand awareness. It's all about creating a network between your website, your email, your social media page, and online store (if you have one). But we're getting ahead of ourselves!
3. Create Your Website
Ok, so this is the scary-yet-exciting, creative part. If it's your first time building a website, take our word for it – it only seems scary. It's mostly fun!
To start building your website, designing its look and functionality, and creating content for it, you need the right software. This type of site-building software is called a CMS – a content management system. So the third step is choosing which CMS you want to work with.
Some of the most popular CMS options are WordPress, Drupal, and Joomla. While each CMS has its own merits, we would recommend starting off with WordPress. Over a third of all websites are powered by WordPress, and it's not for nothing – it's easy to use, user-friendly, very versatile, and has a huge and hugely helpful community.
Once you pick a CMS and register, you can start building your website!
Let's say you opted for WordPress. All you need to do in order to begin creating your site is to sign up for one of our WordPress Hosting plans and we'll install it for you and connect your domain. Don't worry about the rest being complicated, either – it's really, really simple.
You'll have all your options available from the WordPress admin dashboard. The admin dashboard is your control panel, from where you can create and manage content, tweak the design of your website by installing WordPress themes, and manage its functionality through the thousands of plugins you can choose from to do almost anything imaginable.
As you can see, the admin dashboard features a menu with all the options you'll need on the left-hand side. You can add posts, pages, media, plugins, and themes via the Appearance tab.
If you're new to website building, and these terms still seem a bit fuzzy around the edges, here's a short overview:
Pages are the different parts, or pages, that comprise your website. For instance, most websites have a Home page and an About page. The domain remains the same, but the slug in the URL address changes.
Posts are text and/or media content boxes that you can publish on the pages of your website.
Media includes everything from images, gifs, videos, and audio content.
Plugins are incredible little software extensions that allow you to add new features, or functionalities to your website. Plugins help enhance the performance of your website. You can use them for security, SEO, creating chat options for site visitors, creating an eCommerce store, and a whole lot more.
Themes will help establish a distinct look and style for your website. You can further customize each theme in the Appearance tab.
Of course, it will take some trial and error to come up with the best look and features for your site, but don't be afraid of experimenting!
If that all sounds too difficult for you, then never fear! Our team is here to help you 24×7, or you we can build a web site for you – check out our Custom Website Design page to find out more.
4. Develop Your Site
After hooking up your domain to a CMS, like WordPress, designing its look and starting off with some useful plugins, it's time to expand and develop your website.
This means adding content and pages.
Here's a list of the some pages that your website should include:
Home Page
About Page
Contact Page
Blog Page
FAQ Page
Privacy Policy Page
Services Offered Page
Products Page
Testimonials Page
Obviously, from these examples you can choose the options which best fit the context of your website or blog. Speaking of blogs, even if you are running a business website, it's always a good idea to have a blog page. A blog can help you communicate more content to your site visitors and help them find solutions and relevant information. Plus, blogs can increase site traffic by allowing you to write on relevant topics to your audience and ranking for those in search engines – just like this page.
Additionally, you want to go for an multichannel approach to establish a stronger online presence, once you decide to go live.
An example of this is social media presence. Your website should also have a Facebook, Twitter, and Instagram page which will link back to your website. Well not should, but could. It really depends on where your target audience is spending their time.
5. Submit Your Website to Search Engines
Once your website's ready, it's also ready to go online.
Unless people have your site's URL, the way that they'll reach it is through search engines, like Google. For Google to index your site, Google bots need to crawl your site first! Your new WordPress site will automatically notify them whenever you publish a new post, but you should submit a sitemap to the Google Search Console to help make it easier for their robots to find all of the pages on your web site.
In addition to this, you want to spread your online presence by working on your site's SEO (Search Engine Optimisation)!
6. Increase Online Visibility and Boost SEO
The next thing you want to do is increase the online visibility of your website. This means more site visitors, more clicks, more leads, more sales! To increase online visibility, you need to work on your SEO, which stands for search engine optimization. SEO is a way of making search engines, like Google or Bing, love your website.
Here are some SEO tactics that you should try to increase your site traffic and, eventually, profit:
Link building.
Did you know that backlinks are the primary Google ranking factor? Having other websites link to your own website will boost its place in the SERPs! You can try contacting websites with similar content and asking them to provide hyperlinks to your site (this can be free or paid). You can also try strategies like broken link building and omnichannel marketing.
Outreach campaigns.
Reach out to potential partners and clients via email, social media, or phone. Especially in the early days of your website, you'll need to invest time and effort to get your site on the map!
Keyword optimization.
Make sure that you're using the right words, or keywords, in your website's content, URL slugs, and even image names. Look at which words your niche, or target audience, uses when they search for the product, service, or content that you're offering. You can always look at Google's "Searches related to" and "People also ask" sections. They're a reliable guide to finding out what your key demographic is looking for.
Keeping your website light and fast.
Ugh, ok yes, another did you know is coming up, but did you know that speed is a ranking factor in Google search? So it's quite important to make sure that your website loads fast! Having a good host is not enough – you also need to dump the unnecessary bandwidth-eating weight of your website and optimize your images.
If you want more SEO boosting tips, a good place to start is SEO-guru Neil Patel's article on the main SEO tactics you need to know.
You can always think outside the box and promote your website offline, too! Talk to people; let your friends, family, and colleagues know about your project. Don't shy away from asking people to promote your website or business – there's no shame in asking. Especially when you're starting out, people will be glad to be of help!
For instance, if you have a friend that has a significant online following, you can ask them to drop a line or two about your website along with a link.
A Few Words Before You Go…
Hopefully, our guide through the steps that follow purchasing a domain was useful, and you've gained some clarity on what's coming up next.
The process of website building and promotion is demanding, but pays off. Each step is somewhat daunting, but will allow you to expand your knowledge and creativity, so you might even find it pleasurable. Just make sure that you let yourself enjoy it, without stressing yourself out too much!
Whether you're considering using .press for a media website or to keep a blog of current events on your company's website, there may be a few things you'd like to know about this new domain extension first. Here's a general overview of the background, uses, and some analytics of the .press domain extension.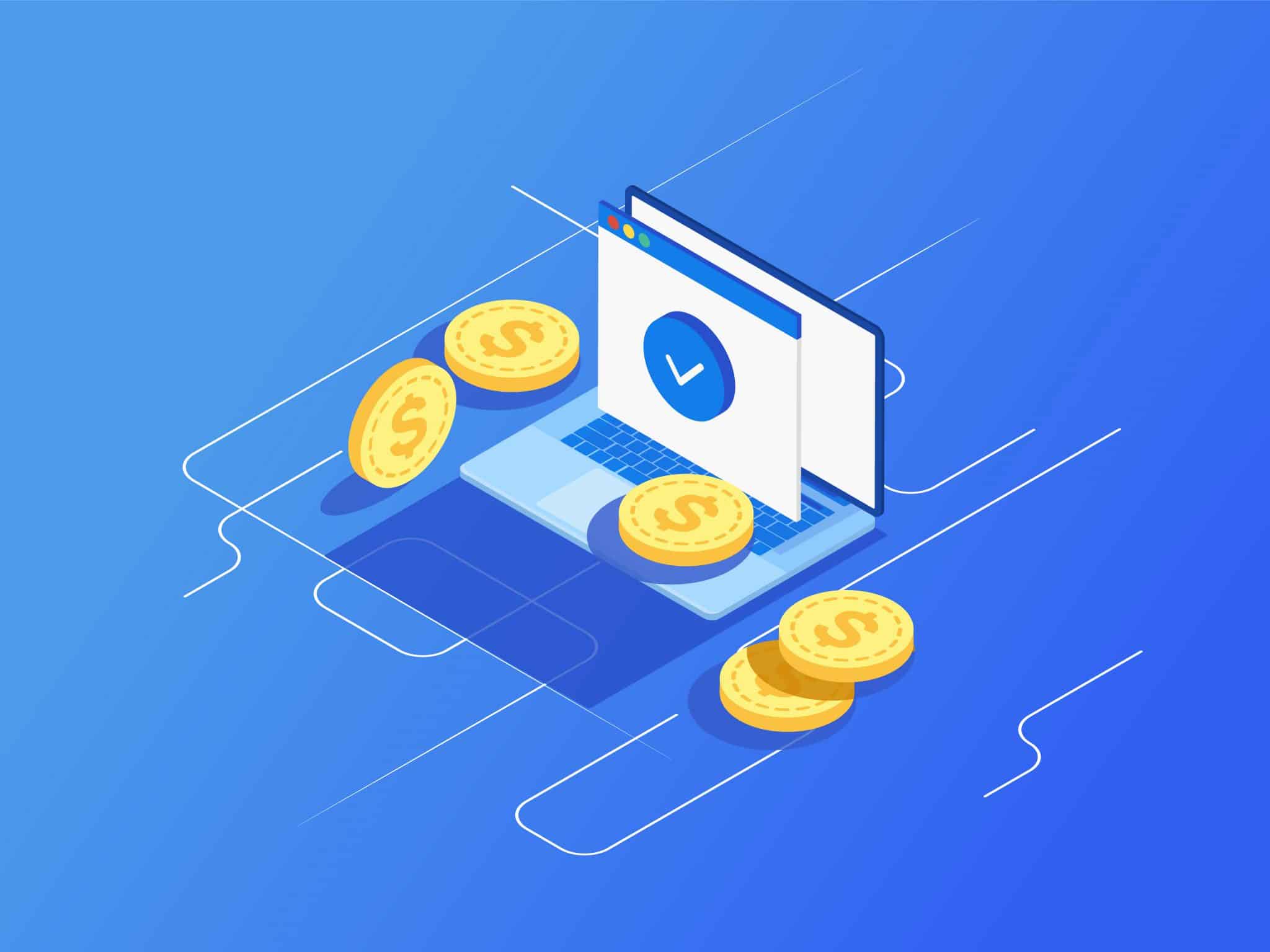 If you're thinking about using the .fun gTLD for your website, we'll help you brush up on everything you need to know about it – its history, who runs it, what it's used for, and where you can get your very own .fun domain extension.
The .LLC domain is meant to be used by Limited Liability Companies, or LLCs. This will allow your company to have its full name right there in the domain, with the LLC standing after the dot. It reduces the hassle of adding a .com after the LLC bit, keeping your online identity clear to potential customers.