Alternatives to Photoshop
Photoshop is great, but – there's no way around it – it can get quite pricey. And it's not like you get to come to terms with a single preposterous lump sum so as to once and forever own the software, either. Currently, Photoshop costs $52.99 per month, which adds up to about $635 per year. Of course, this is if you want all the apps – for just the photography editor, for instance, it's only $10/month. This can still be a bit much, especially if you're not making a proper living from being a professional artist, photographer, or graphic designer. 
Even if you do have the financial means, maybe you don't need Photoshop's plethora of tools for your purposes. Using Photoshop for simple, everyday editing, and even some more complex image manipulation tasks, is overkill. 
Luckily, there are quite a few free alternatives to Photoshop that give it a run for its money. Although they may not include all the features offered by Photoshop, most of them come with quite a few functionalities you can use to achieve near-perfect, professional results.
So – let's take a look at some resourceful Photoshop alternatives you can use to set up your very own graphic design shop. Whether it's to touch up photographs or create some custom graphics, you can find your go-to software amongst these tools. You'll find that our recommendations are free, though some offer paid versions which are still a lot more pocket-friendly than Photoshop.
Free Alternatives to Photoshop
Let's start off with the free alternatives to Photoshop. You'll find that, as surprising as it may be, there is such a thing as a free lunch.
Or in this case, a free and open-source lunch. Guys, it's genuinely free – there are no ads you have to put up with once you download the program. If you grow to love it, though, you can always donate. Gimp is not snooty and it works on all major operating systems (Linux, Windows, and Mac).
Gimp is considered to be the software that comes as close to Photoshop as you can get. It's not the most beginner-friendly option out there (some have qualified the learning curve as steep, in fact), but it's quite feature-packed, allowing you to yield beautiful results, once you get the hang of it. So, if you're new to image editing and manipulations software, you may wish to first look at some tutorials on how to use Gimp.
Gimp offers lots of advanced editing features, such as color correction, layering and masks, transformation tools (rotation, scaling, etc.), text layer editing, and so on. It also offers custom graphics creation tools like patterns, brushes, paint tools, and even a broad collection of plugins you can add to your program over time. You can also draw freehand in Gimp, or create and then adjust lines for logos or graphics.
The Gimp user interface is somewhat outdated, but that's only a problem of individual taste.
Unlike Gimp, Canva is perfect for beginners. The intuitive, drag-and-drop image editor comes with tons of premade templates, custom size options, clean and modern fonts, stock photographs, layouts, and so on. The app is used online through your browser, so you won't need to download anything.
Canva allows non-designs to create designer-worthy visual content. You can choose from their templates to get you started on different types of graphics and images – be it ads, social media-targeted photographs, posters, prints, and much more – they've got you covered. 
The basic version of Canva is free, though you can opt for one of the affordable paid plans if you want more features.
Actually, the original Pixlr, which was based on Flash, is no more, since Flash will no longer be supported by the end of 2020. Luckily, two new versions of Pixlr – Pixlr X and Pixlr E – are based on HTML5 and available online on all browsers. They're also optimized for mobile, so you can use them on the go.
There are both free and paid versions of Pixlr X and E. The free version lacks the extensive editing features offered by the free versions, but it's a decent start. Except for limited tools, another downside of the free Pixlr is that it comes with ads.
Still, it does offer basic editing tools and limited sets of overlays and stickers that you can use. The new interface is quite sleek and intuitive, so it won't take much time for beginners to get what's going on.
Krita is a free and open-source painting program made by artists, for artists, with the noble cause of everyone having access to affordable (and in this case, free) art tools. It's available for all major operating systems, including Linux, Windows, and Mac. If you choose to, you can support the Krita team through donations. 
Krita is perfect for creating concept art, illustrations, comics, and even 2D animation. The list of resourceful features includes texture and matte painters, customizable brush engines and over 100 preloaded brushes, brush stabilizers, vector tools, speech bubble text (perfect for comics!),  and tools for creating textures and patterns. You can also expand your tool library by importing brush and texture packs made by other artists.
The interface is quite intuitive and offers a customizable layout, so you can find one that you're most comfortable with.
The downside of Krita – as is the downside of Gimp and any other amazing free/open-source program – is that it doesn't get updated too frequently.
Even if you do own Photoshop, there's really no point waiting for it to load just to resize an image. Photopea is perfect for people looking for a quick online photo editor. If you're in need of completing a simple task, like resizing an image, touching up a photograph or converting the file format, Photopea is a great option. You don't need to sign up or anything, either – just go to the website and find the interface awaiting your crafty editing. Photopea is free and works on any browser (and thus, any operating system) without requiring additional plugins.
Some notable features of Photopea include layers, masks, text layers, lots of fonts, smart objects, blend modes, pen and brush tools, etc. It also has all the necessary tools for quick photo editing – like brightness, color, sharpness, and blur settings. 
Photopea also offers ready, customizable templates you can use to create ads and custom images for your blog or social media pages. You can search templates with symbols and/or words based on keywords that you're looking for. Based on your intended project (Facebook cover, Instagram story, or Youtube profile, so instance), Photopea automatically prepares the ideal image size for you.
Photo Pos Pro is a great image editing program if you need software to enhance and retouch photographs. In fact, in the photo editing department, it's probably the best free alternative to Photoshop, as it's quite feature-packed and user-friendly. If you're having trouble with the selection of tools when you're starting out, you can always take advantage of the "Help system" offered by the program, which is designed to help beginners get started with step-by-step instructions.
Some notable features of the latest version of Photo Pos (v.3) include filters, masks, layers, curves, effects, brushes, background manipulation tools, quality fixing tools, frames, collage tools, photo and text effects, and so on.
Affinity Photo is considered by many to be the Photoshop alternative. Affinity Photo is an intuitive, feature-packed graphics editor (like Photoshop and Gimp) created by Serif. So the reason why it merely gets an "honorable mention" is that it's not free. Still, it only costs a single lump sum upon purchase of about $50 for Windows and Mac, and $20 for iPad. 
The Affinity suite includes Affinity Photo, Affinity Designer, and Affinity Publisher, each of which costs the same as Affinity Photo (except that Publisher isn't available for iPad). Depending on whether you deal more with photography or graphic design, you can choose between Affinity Photo and Affinity Designer.
Affinity offers all the features you'd get out of Photoshop, save a few that most photographers don't use, anyway. If you're not sure whether you're interested in getting Affinity, you can take advantage of their free trial period.
A Few Words Before You Go…
And there you have it – our favorite free alternatives to Photoshop. While some of these programs offer paid versions, as well, you can use – at least a basic version – of all of them without any cost.
Of course, not all of our recommendations have the same features and fortes. When choosing which one to try out, you should consider a couple of things.
Choosing Your Alternative to Photoshop
Firstly, do you want an online photo editor or downloadable software? The truth is, you can enjoy the best from both worlds depending on the task at hand. When you need something done quick and easy, it's best to use one of the web-based apps. For more complex editing, you'll probably need to turn to software like Gimp or Krita.
Secondly, what do you need the Photoshop alternative for? Some programs, like Krita, are ideal for visual art like illustrations, graphics, comics, and the like. On the other hand, if you're looking for some photo editing and retouching software, using something like Photo Pos would be a better choice, as that's pretty much what it's mainly designed for.
And then, of course, there's Gimp, which has pretty much as many advanced features as you could wish for from a Photoshop alternative, despite its "steep" learning curve.
If you just need something to convert or resize images, Photopea is the quickest tool for the job. It's also one of the best tools to use for creating custom images for social media pages and ads – although Canva takes the cake on this one, as it offers more customizable tools and modern templates.
All that being said, a lot of professional photographers and graphic designers would still say that Photoshop is irreplaceable in terms of features and ease-of-use. But if you're looking for a more affordable Photoshop alternative with very nearly the same amount of features and perhaps even more intuitive workflow, give Affinity Photo a try. Affinity is certainly affecting the stronghold that Photoshop has had over image editing thanks to their own suite of powerful tools.
Happy editing!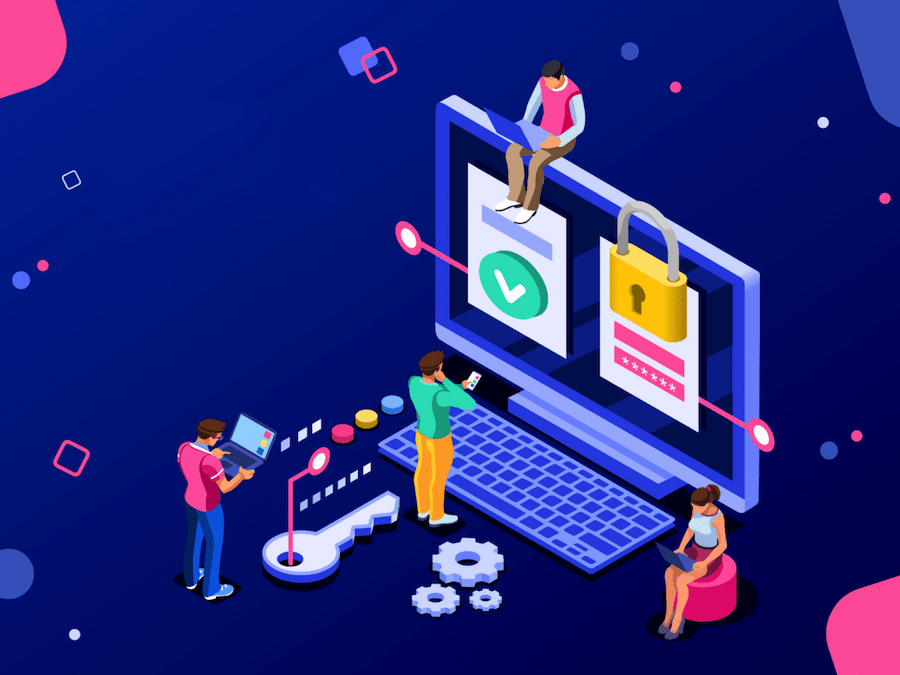 Building a website for your new business or blog is exciting. You'll go through the process of choosing the name and extension, choosing a domain name company to buy it from, creating and designing the website… But how much about the process of registering a domain name are you actually familiar with?
The .biz domain extension is also a great choice if you'd like a shorter domain than the one you might get in .com. Biz is the first syllable of the word business, so it's pretty clear that this domain name extension is meant to serve the business websites.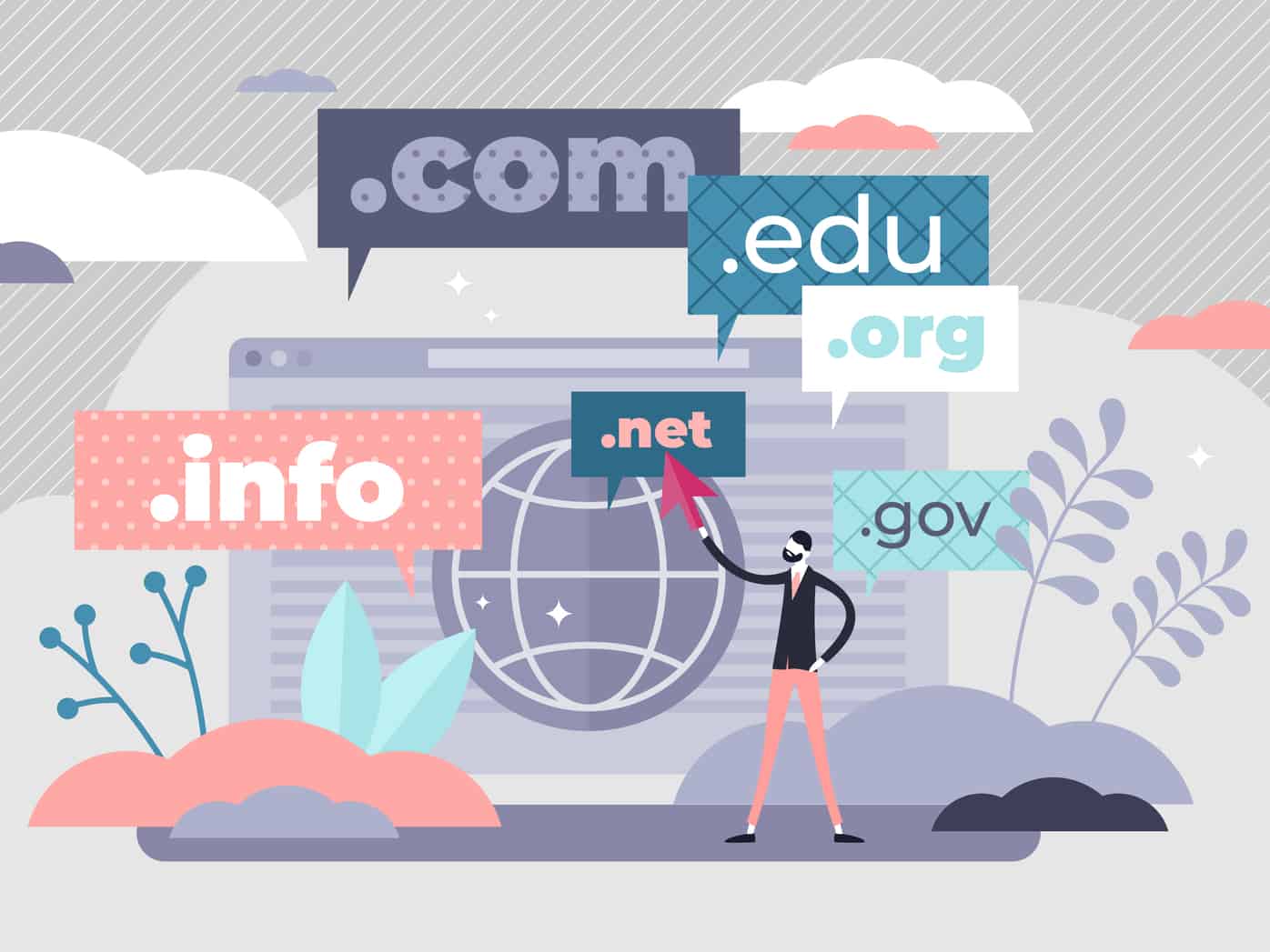 The .com domain is the most popular domain extension in the world today. According to the latest statistics published by Verisign, there are over 350 million registered domains, and 51% of them use .com domain extensions. We're not saying the crowd is always right, but in some cases, it makes a pretty good point.