All About the .us Domain Extension
Is your business name already taken in the  .com and  .net domain extensions? Or, do you feel these are too bland and generic for your taste? And you are from the United States? Well then, I have great news for you. You can obtain a .US top-level domain that will enable you to get a great domain name for you or your business.
You don't have to worry that your website will be reached by less traffic than with a 'regular' domain, since Google have said that they don't penalize your site for having another generic top-level domain. Your SEO rankings will remain the same, and might even improve, if you are targeting US visitors. 
You probably want to familiarize yourself with the .US domain and figure out if it fits your purposes. In this article, we answer many questions regarding this domain to make it easier for you to make up your mind.
What Is .US? When Did It Launch?
.US is a ccTLD (country code top-level domain) that has been reserved for persons, organizations and government from the USA. 
In contrast to many newer domains (such as .FUN, .LLC, .WORLD, and others), which were introduced with the recent waves of new domain extensions from ICANN (the Internet Corporation for Assigned Names and Numbers) during the past decade, .US has been available from February 15, 1985. That means that .US was a valid TLD since the very beginnings of the Internet.
As you can imagine, foreigners cannot straightforwardly reserve a .US domain, which adds to its trust factor. Exceptions apply, such as having a registered (branch of a) company or organization in the USA, or somehow be established legally in the USA otherwise.
Who Administers the .US Domain?
The .US TLD is currently administered by Neustar. The first time Neustar was awarded as administrator was in 2001, by the National Telecommunications and Information Administration. The contract was renewed twice, in 2007 and in 2014. 
You can't register .US domains directly with Neustar, however. You need to register these with a domain company, such as Domain Name Sanity.
Why Should You Register an .US Domain? What Is It Used For?
If you are looking to approach the US market in a more localized manner, having a .US domain might give you some leverage. 
For example, say you have an independent pizza store in Brooklyn. Using a .com is still a great option. However, because it is global and generic, potential visitors cannot figure out that you are a US business, and have to browse your site first. 
While this might not be something to complain about, many of those visitors might be international ones referred to your site by a search engine. Visitors from Germany looking for your local Brooklyn pizza store? They are just wasting their time. New York based customers, on the other hand, will (rightfully) assume that you are an American business, and this might result in more sales.
Registering a .US domain is not particularly expensive. At the time of writing, the registration and annual renewal price with Domain Name Sanity is $19.95 per year (plus taxes).. 
How Popular Is the .US gTLD?
Currently, there are more than 1.7 million registered .US domains. The most popular extension, .com, has 157 million registered domains.
How Do You Get a .US Domain?
.US is great if you are established in the USA and want to be recognized as an American business. Here at Domain Name Sanity we can help you find and register a .US domain for your business or project. Find your new .US domain right now!
Looking to build a website for your online business venture? Well, buying a domain name is the first step of the process. If you're already running a business, you've probably realized that lacking online presence is making you miss out on a lot of opportunities. And if you're just…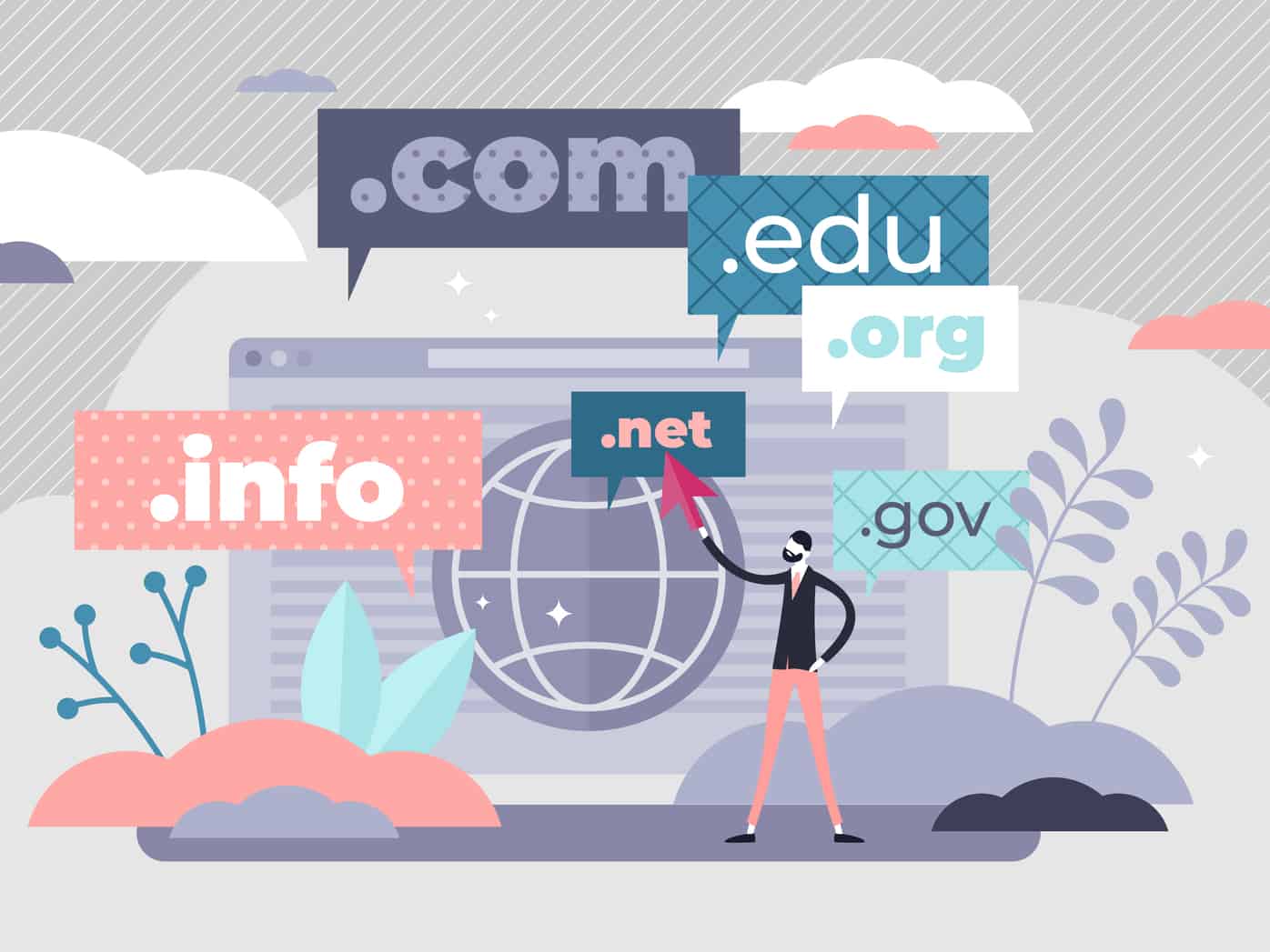 The .com domain is the most popular domain extension in the world today. According to the latest statistics published by Verisign, there are over 350 million registered domains, and 51% of them use .com domain extensions. We're not saying the crowd is always right, but in some cases, it makes a pretty good point.
.blog is one of the most recently introduced gTLDs (generic top-level domain), and has quickly gained a sizable popularity. Should you register a .blog domain for yourself or your business? What are the advantages when compared to the classic gTLDs such as .com, .net, or .org? Let's find out.