All About The .world Top-Level Domain
Around 2012, ICANN (the Internet Corporation for Assigned Names and Numbers) decided that it's time to introduce new generic top-level domains (gTLDs) to the pool of existing ones. The growing number of websites and internet users, which needed to express themselves better through varied domain extensions, caused this expansion to the global Domain Name System (DNS).
Thus the .world top-level domain was born. The .world nTLD (new top-level domain) has been quite successful – it's had better registration ratings than a lot of the other new domains that came to the internet scene starting with 2014. 
But what is the .world domain used for? When was it launched? If you're considering using this domain extension for your new website, here's an overview of everything you want to know.
What Is .world? When Did It Launch?
The .world domain extension is one of the nTLDs that were accepted by the ICANN. .world, along with the other nTLDs, were introduced as gTLDs in order to satisfy the growing demand for domain options and websites. Plus, domain extensions such as .world allow users to better communicate the purpose of their website with the online community.
ICANN accepted the .world extension as a nTLD on September 19, 2014. It was released to the general public on January 14, 2015.
Who Administers the .world Domain?
The .world domain extension was bought by Donuts, a flourishing start-up company that managed to get registry rights over a number of nTLDs. They succeeded in also getting .church, .rocks, and many more gTLDs available today.
Why Should You Register a .world Domain? What Is It Used For?
The .world domain extension doesn't have any limitations. It's the world, right? Still, there are a couple of general guidelines that would make this domain extension suitable to your intents and purposes. The .world gTLD can be successfully used for travel websites and blogs (because you're traveling the world, right?), food websites (because it's about food from around the world, you see), or even gaming websites (because these are all about bringing people from the world together in one place). It can even be used for a news website or blog – because news today are never limited to one country only.
In any case, this domain extension offers incredible flexibility and variability. It also makes your website sound grand, informed, and with a tendency to worldwide unity.
How Popular Is the .world gTLD?
The .world gTLD is more popular than a lot of the other nTLDs. As of July 2020, there are 138,246 registered .world domains, which account for 0.40% of the total domains registered today.
How Do You Get a .world Domain?
The .world domain is very affordable, and it's available from us here at Domain Name Sanity. Find your new .world domain name today!
DNS, which stands for the Domain Name System, is a principal online protocol, or service, without which the internet – as we know it today – couldn't function. The Domain Name System is a vital part of the exchange of data over the World Wide Web, and it's key to the user-friendly…
The .rocks domain can be used for any type of website. You can take advantage of the colloquial meaning of rocks as a verb, as in mywebsite.rocks. You can also use its association with music, to create something like myband.rocks where myband would be the name of your band.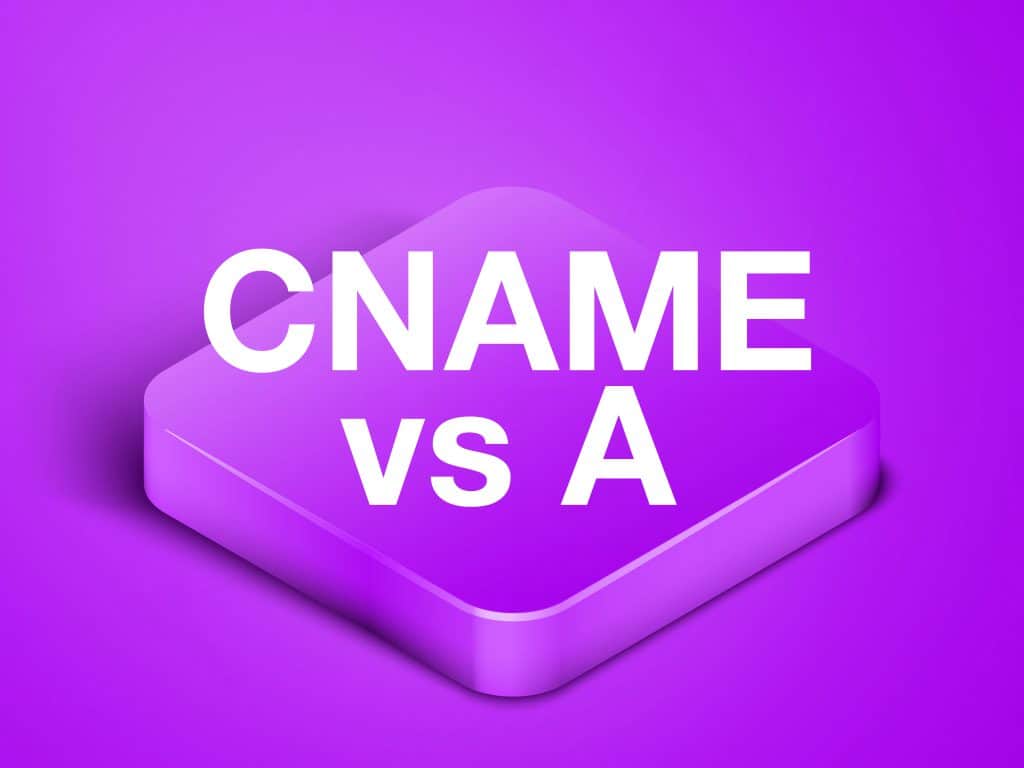 There are many DNS record types, and they vary from being absolutely essential, to simply being quite useful. Two of the most commonly used DNS records are A records and CNAME records. Let's take a closer look at what each of these DNS records is and what their functions are, so as to better understand what the difference between a CNAME and an A record is.