All About the .biz Domain Extension
Thinking about purchasing a new, more meaningful extension for your website? A non-profit organization in charge of running the global Domain Name System, called ICANN (Internet Corporation for Assigned Names and Numbers), introduced the .biz and a few other generic top-level domains (gTLDs) including .info, in 2001 in order to ease the strain on companies who may have begun to struggle to find their chosen domain in the .com, .net or .org domain extensions. These newer gTLDs are more descriptive than the standard .com, which is still the most popular domain name extension.
If you're interested in getting a .biz domain for your website, this article will provide you with answers to most common questions such as when was the .biz extension released, who administers it and which sites might benefit from it the most. In sections below you will find all the info you need when it comes to the .biz domain.
What Is .biz and When Did It Launch?
The gTLDs such as .com, .org, .net and .info were standardly used until the late '90s, when ICANN started a campaign to introduce the first batch of new domain extensions to the Internet. The purpose of these new gTLDs is to let companies express their business clearly, and create more options for them to find the best domain name for them.
Many Domain Registries entered bids to manage new domain extensions, and the .biz extension was introduced in 2001 among several other gTLDs.
Who Administers the .biz Domain?
The .biz domain extension was initially awarded to Neustar, who eventually sold their registry business to GoDaddy Registry in 2020. This company also manages a number of other alternative domain extensions.
To register a .biz domain, you need to go to a domain registration company, like Domain Name Sanity, to find and register your domain.
Why Should You Register a .biz Domain? What Is It Used For?
Biz is the first syllable of the word business, so it's pretty clear that this domain name extension is meant to serve the business websites. Consisting of three letters, it visually resembles the older domains such as .com or .net, and it still has way more names available compared to those older gTLDs.
It's important to state that, as a gTLD, a .biz site will show in Google searches anywhere in the world. Regardless of other legal and geographical qualifications, the .biz domain extension is reserved for bona fide business or commercial use only.
How Popular Is the .biz gTLD?
Released in 2001, .biz domain had about 2,015,740 registrations by the end of 2009. As of July 2021, the number of .biz domain registrations is 1,389,540. This implies that .biz gTLD is still a pretty popular domain name extension, although the number of registrations decreased over the past decade. This also means that there are a lot of great domain names available with .biz extension, so in case you need a site for your business, we strongly encourage you to go for the .biz domain name add on.
Concerns over Annual Price Increases
Unlike .com, which has its pricing strictly capped by ICANN, the .biz TLD has approval to increase its prices each year. As a result, we've seen prices increase an average of $2 per year for registrations and renewals over the last several years.
How Do You Get a .biz Domain?
The .biz domain isn't expensive at all with first year registration from $16.95 (plus taxes) and renewals at $23.95 (plus taxes). You can get your .biz domain from us, here at Domain Name Sanity. Find your new .biz domain name right away!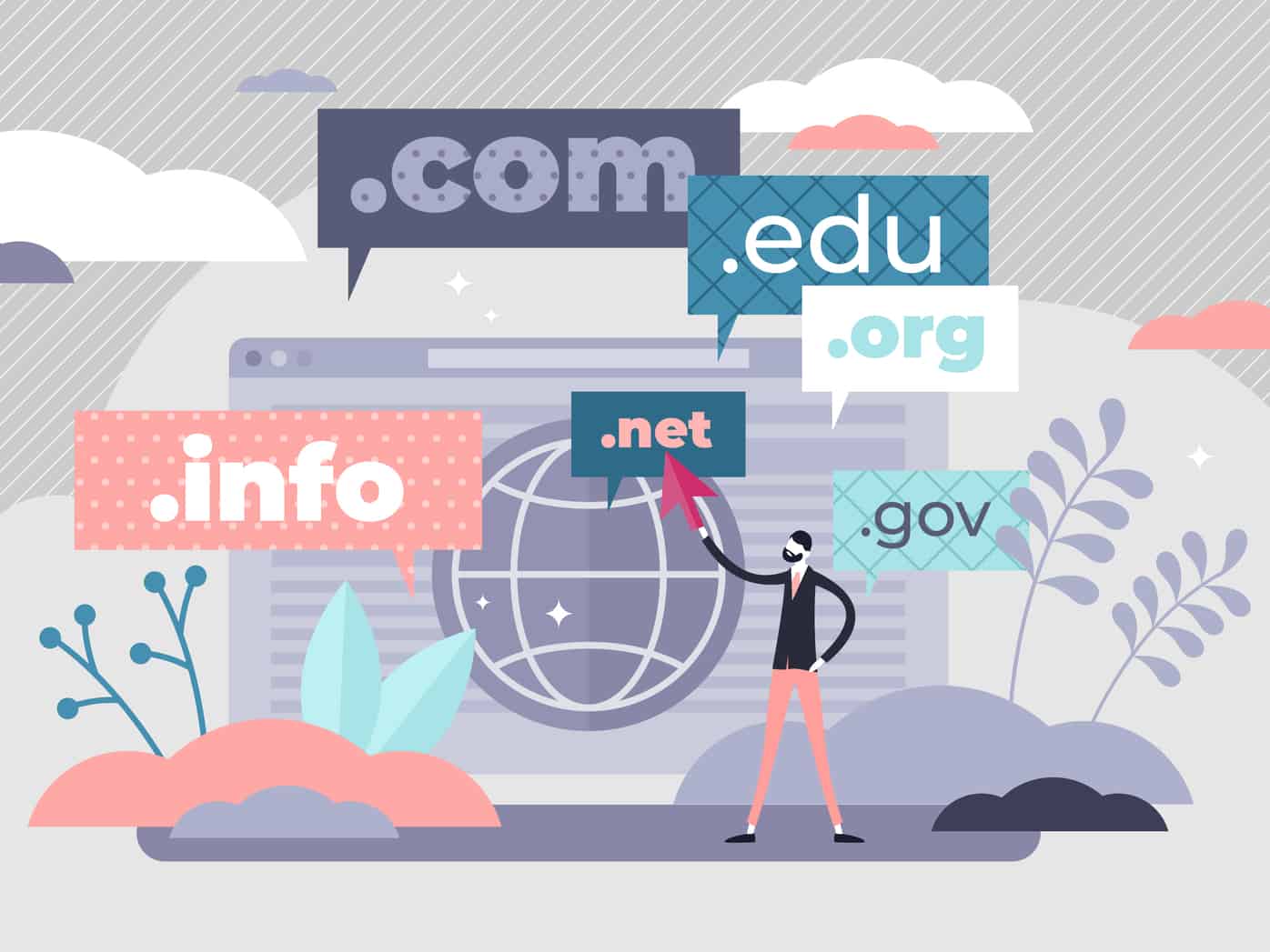 The .com domain is the most popular domain extension in the world today. According to the latest statistics published by Verisign, there are over 350 million registered domains, and 51% of them use .com domain extensions. We're not saying the crowd is always right, but in some cases, it makes a pretty good point.
You can't. Was that too upfront? It's the truth, though – domain names are just not designed to work that way. While big and small businesses have been trying to permanently own their domain names for decades, ICANN, the Internet Corporation for Assigned Names and Numbers, has made it impossible for anyone to own a domain name for life.
.blog is one of the most recently introduced gTLDs (generic top-level domain), and has quickly gained a sizable popularity. Should you register a .blog domain for yourself or your business? What are the advantages when compared to the classic gTLDs such as .com, .net, or .org? Let's find out.