The .org domain name extension, whose name comes from the first three letters of the word organization, is one of the original internet domains that were introduced in 1985. The .org is a generic top-level domain (gTLD) of the DNS (Domain Name System).
In case you are interested in purchasing a .org domain name extension keep reading, because we're about to answer the most common questions when it comes to the .org domain. In the paragraphs below we'll focus on who it is for, who runs it, and how to get a .org domain.
Who Can Register a .org Domain?
Anyone – whether you're an individual running your personal blog or page, a big company with a business website or a non-profit organization, purchasing a .org domain is a superb choice. This gTLD is available to everyone, since .org an open and unrestricted domain.
Who Administers the .org Domain?
The .org domain extension is owned and administered by the Public Interest Registry, which was originally formed in 2002 in order to manage the .org extension. This non-profit organization also runs domain name extensions such as .ngo and .ong.
Why Should You Register a .org Domain? What Is It Used For?
The .org domain name extension is one of the standard, first-generation gTLDs (generic top-level domains), just like .com, .gov, .net and others. This gTLD has become so common and it can help a developing business or company gain trust from potential customers.
It's important to note that the .org domain name is a gTLD, which implies that all sites registered to it will appear in Google search anywhere in the world. The .org domain name add-on is a trusted and reliable choice for all types of organizations, cultural institutions, foundations, or religious organizations. Even the commercial businesses may benefit from having a site registered with the .org domain, by using it to promote the charitable arm of the company, while other domain names represent the brand and boost sales and conversions.
How Popular Is the .org gTLD?
Being one of the original gTLDs, it's clear that the .org domains have huge popularity. They're currently the third-most registered domain name extension in the world, with 10.3 million websites registered with .org.
How To Get a .org Domain?
Getting a .org domain name extension is pretty easy. Naturally, you need to come up with the domain name first. Next move is to visit the Instant Domain Search page of our site. Now that we're here, you can simply type the desired domain name in the search bar to check if it's available for sale. 
Keep in mind that the .org is one of the oldest gTLDs, used by a huge number of sites, so it might be a good idea to think of several domain names for your site in case your first pick is unavailable.
Purchasing a .org domain name extension is really affordable, starting at $12.95 (plus taxes) with Free Private Registration and Free Email Forwarding. You can register your .org domain with us, here at Domain Name Sanity. Find your new .org domain name right away!
The .xyz domain extension is especially a great choice for businesses that would like a shorter domain than they might be able to get in .com, and brands that are looking to re-invent their image with a focus on a younger audience (as XYZ stands for Generation X, Y and Z).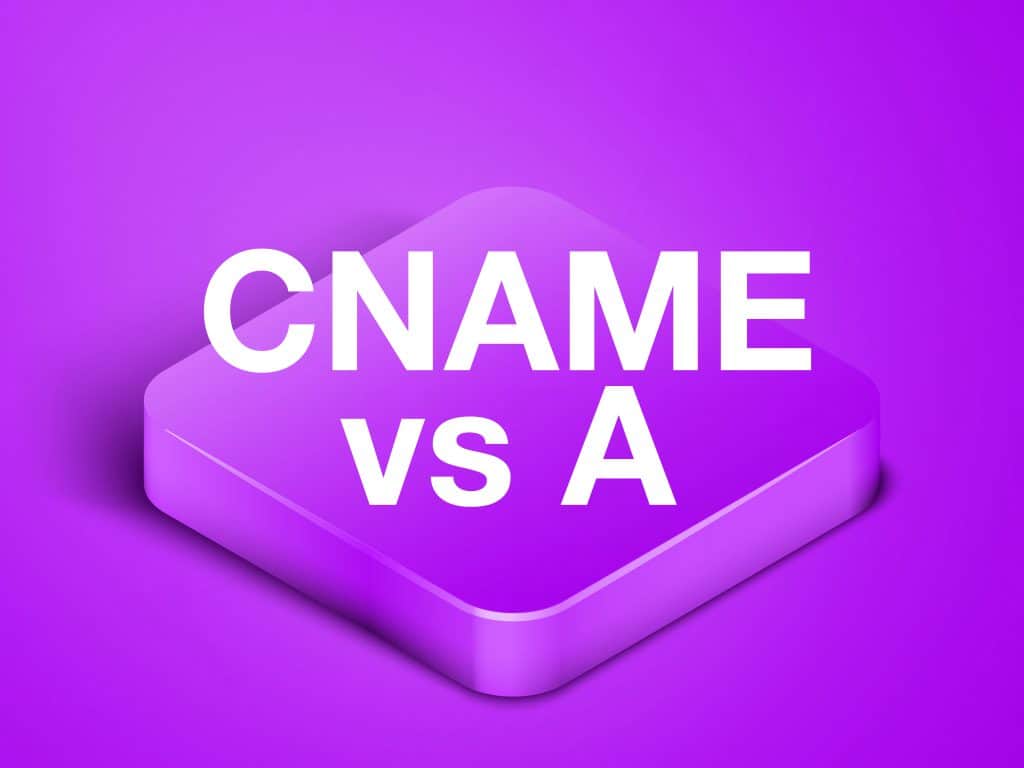 There are many DNS record types, and they vary from being absolutely essential, to simply being quite useful. Two of the most commonly used DNS records are A records and CNAME records. Let's take a closer look at what each of these DNS records is and what their functions are, so as to better understand what the difference between a CNAME and an A record is.
The first step of creating a website is buying a domain name. This in itself is a daunting task – finding an available domain isn't always easy. Plus, you have to come up with the best name to represent your brand. Of course, if you already have a business, coming up with a name is…