All About the .one Domain Extension
Are you thinking of purchasing a new domain name for your business? ICANN (Internet Corporation for Assigned Names and Numbers), the non-profit organization in charge of running the global Domain Name System (DNS), launched a campaign to release new domain extensnions, with the main goal to be more descriptive than .com and other original extensions. The .one gTLD came along as one of these new domain name extensions.
If you're interested in buying a .one domain for your website, stay with us, since this article will clear out all the common questions you might have. In sections below, we'll talk about when was the .one gTLD introduced, who administers it, what's the price for it and what kind of sites is it intended for.
What Is .one and When Did It Launch?
Until 2013, the .com, .org, .info and .net domain name extensions were the most commonly used gTLDs out there. Around that time, ICANN started an initiative to introduce new gTLDs (domain extensions) to the Internet. Their main goal being to allow businesses to state their purpose in an easier way, and create new options for companies to pick their perfect domain name.
Lots of Domain Registries entered their bids to manage new domain extensions. The .one domain name add-on was introduced on February 22nd of 2015, and it was made public on May 20th of the same year.
Who Administers the .one Domain?
The .one domain extension is owned and administered by One Registry and ARI Registry Services. The .one domains are registered and sold through more than 100 domain registration companies, such as Domain Name Sanity.
Why Should You Register a .one Domain? What Is It Used For?
This domain extension is great since it's easy to remember, and everyone wants a catchy domain name. From the visual perspective, the .one domain extension contains 3 letters, just like .com, .org, or .net. Keep in mind that .one can offer a way bigger number of available domain names, since it's way younger than the standard domain name add-ons, such as .com, .net or .edu.
Another important thing to underline here is that, since .one is a gTLD, all sites registered to .one domain will appear in Google searches all around the globe.The .one domain extension is a great and reliable solution for any type of site, so if you're running a humanitarian organization, a small business, or simply need a site which will represent yourself, we warmly recommend going for the .one domain name extension.
How Popular Is the .one gTLD?
As of August 2020, there were about 108,000 .one domain names registered.
How Do You Get a .one Domain?
Purchasing a .one domain isn't really expensive, with first year registration from $12.95 and renewals at the same price (plus taxes). You can register your .one domain with us, here at Domain Name Sanity. Find your new .one domain name right away!
Now here we have an attractive gTLD (generic top-level domain) for all of you that are somehow part of the tech industry. We are talking about the .tech TLD that was introduced relatively recently, and has gained a lot of popularity among this niche.
In this article, we'll provide you with the answers to the most common questions, such as when was .site introduced, who administers it, and what type of websites .site extension suits the best.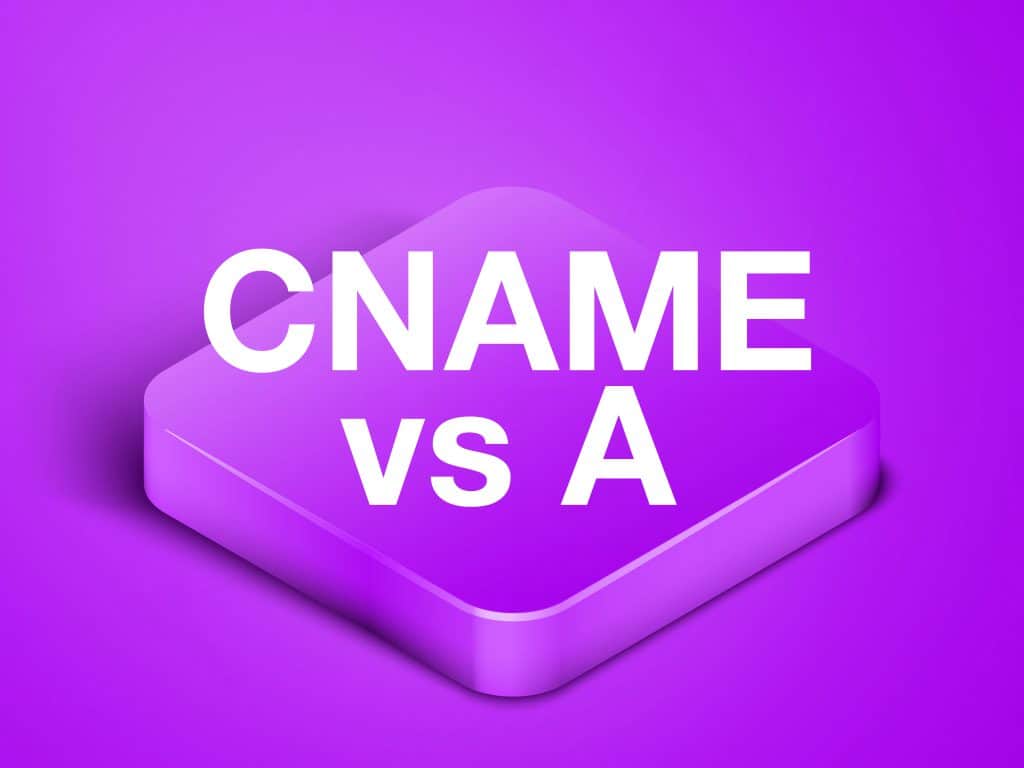 There are many DNS record types, and they vary from being absolutely essential, to simply being quite useful. Two of the most commonly used DNS records are A records and CNAME records. Let's take a closer look at what each of these DNS records is and what their functions are, so as to better understand what the difference between a CNAME and an A record is.