All About the .tech Domain Extension
Now here we have an attractive gTLD (generic top-level domain) for all of you that are somehow part of the tech industry. We are talking about the .tech TLD that was introduced relatively recently, and has gained a lot of popularity among this niche.
Why wouldn't it, when it immediately signals to anyone seeing it that the website will be about technology, even if tangentially.
Should you register a .tech domain for yourself or your business? What will be the advantages when compared to the classic gTLDs such as .com, .net, or .org? We are about to find out.
What Is .tech? When Did It Launch?
.tech is a gTLD launched in March 2015, as part of the new liberalizing wave of TLDs made available by ICANN (the Internet Corporation for Assigned Names and Numbers). 
In contrast to ccTLDs (country code top-level domains), .tech has no limitation regarding which persons or organizations can register a domain. That means, anyone can register one. 
Who Administers the .tech Domain?
This gTLD is currently administered by Radix. Radix' website is registered on a .website domain, another domain extension that is operated by Radix.
You can't register a .tech domain directly with Radix, however. You need to register it via a domain registration company, like Domain Name Sanity.
Why Should You Register a .tech Domain? What Is It Used For?
There were many new domains made available by ICANN during the past decade. Not all are as popular as .tech. The reason is that we are, after all, in the 4th Industrial Revolution. Everything seems to be about tech these days, and with good reason. 
Hence, it makes sense that .tech would be very popular. Almost every new startup aims at registering a domain under this extension. Big tech giants, such as Google, Cisco, Intel and others were the first in line to register, and they were also the strongest advocates for it.
This all resulted in instant recognizability of .tech in regards of technology, and even of tangentially related domains such as science, tech news, automation, gadgetry, tech reviews, and the like.
If you have a tech-related business, a startup, or if you are just a YouTube tech reviewer or blogger, you will certainly benefit from registering a .tech domain. 
How Popular Is the .tech gTLD?
According to ICANNWiki, .tech is quite popular for a gTLD, with more than 360 thousand current registrations. This puts it at 14th most popular spot among the new TLDs, according to nTLDStats.
How Do You Get a .tech Domain?
If you have a business related to technology, or are just a tech enthusiast, it makes great sense to register a .tech domain. Pricing starts at $12.95 (plus taxes) for first year registration, and renews at $49.95 (plus taxes) Here at Domain Name Sanity, we can help you register the best .tech domain for you. Search and register your .tech domain now.
A CNAME record (stands for "canonical name" record) is a DNS record which is used to connect an alias of a domain (or a subdomain) with the main domain. In other words, it takes visitors arriving at the alias domain to the same website which is associated with the main domain itself. CNAME records don't point to IP addresses, but only to a domain.
The .xyz domain extension is especially a great choice for businesses that would like a shorter domain than they might be able to get in .com, and brands that are looking to re-invent their image with a focus on a younger audience (as XYZ stands for Generation X, Y and Z).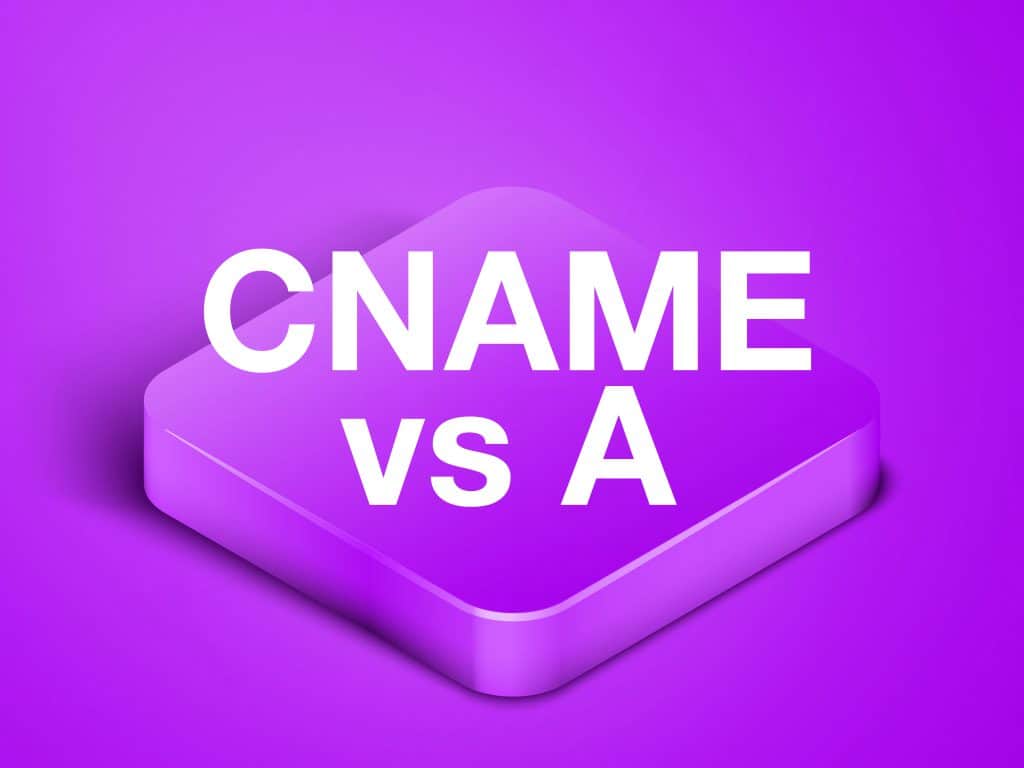 There are many DNS record types, and they vary from being absolutely essential, to simply being quite useful. Two of the most commonly used DNS records are A records and CNAME records. Let's take a closer look at what each of these DNS records is and what their functions are, so as to better understand what the difference between a CNAME and an A record is.